<strong>Hi, Marty, </strong>
<strong>How are you,  captain</strong>
<strong>What do you think $dsgx impresses me </strong>
DSGX (Descartes Systems Group) is in a strong industry group. The stock has consolidated for two months in a flat base (12% depth). The stock had a decent shakeout yesterday. They have delivered accelerating sales and earnings growth for four consecutive quarters. They have no debt and significant free cash flow. They have increasing institutional sponsorship. They have a 1.1 up/down volume ratio, and everything going in the right direction. It is trading above its 10ema.  That chart/stock looks great!
One problem is that this stock has an average daily volume of  95,000 is way too low for my threshold. It does not take much volume to move the stock up or down. If it gets some buyers then it can move higher quickly. If the sellers come in it can move to the downside quickly as well. Also, the market cap is $7 billion with $500 million in sales, and that is a bit rich.
I like the pattern and is has gone from lower left to upper right on the chart. There is no reason for that to change. Their earnings are scheduled for December 1. If they continue to deliver accelerating sales and earnings growth then the stock price will reflect that eventually.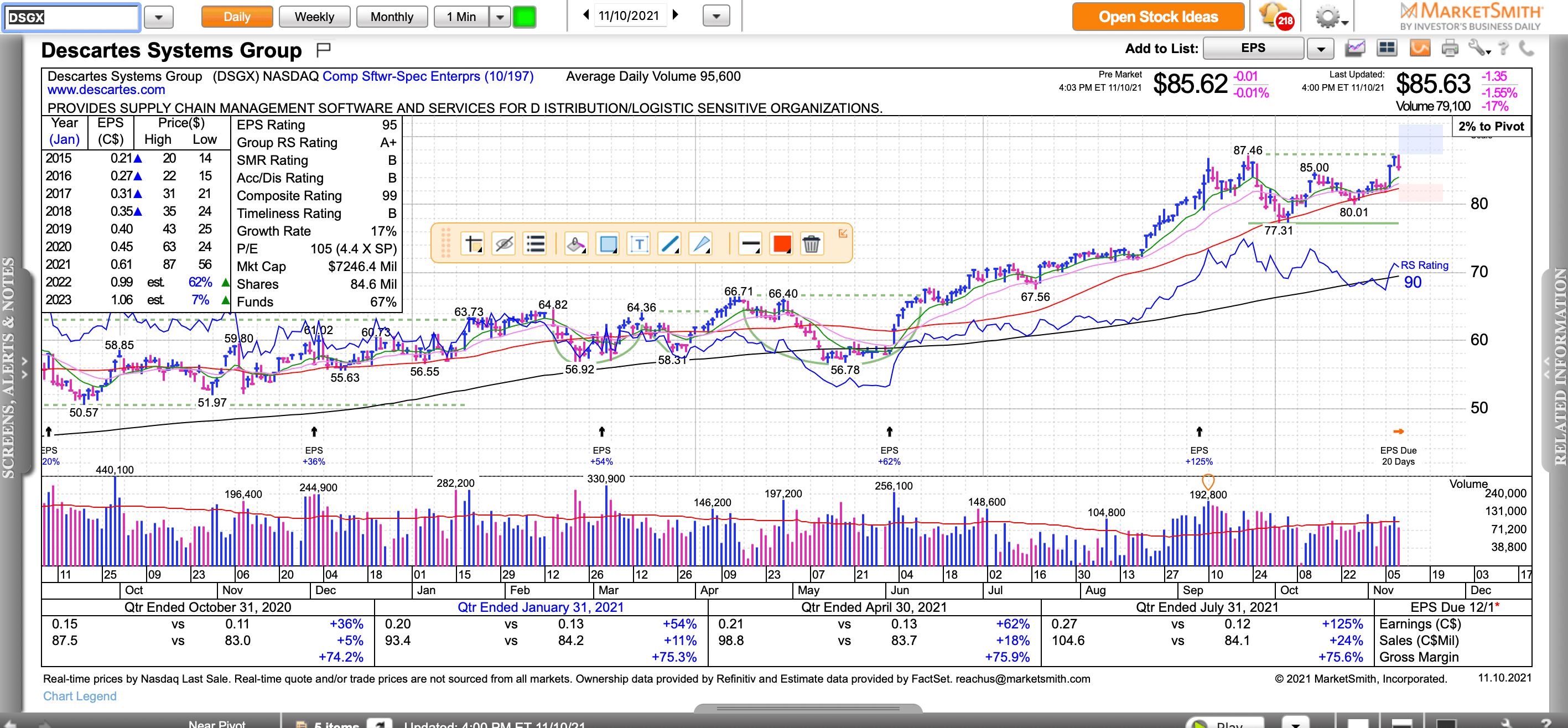 I prefer to own the leaders, and in that group there are some powerful stocks (also richly valued) like HUBS and TEAM.
I hope this answers your question!
Regards,
Marty
1 Subscribers