Hello Marty, I owned 18 shares of Moderna, watched it go up to almost 500 per share and then drop and now it was this morning in pre market trading it was down 2% more and looked like it would be a 5% loss so I sold it all at the opening  only to watch it rise 5% today. What should I do going forward? Is is your strategy always to buy at a proper buy point and then sell before more than a 5% loss. I am still learning your system. Chris Machado
Chris,
I would be careful with MRNA. It was trading with a gradual trajectory this year until July when it went vertical and made a top on August 10. That day it made a high of $497.49 and then reversed only to close near the lows of the daily range.
Today, MRNA moved on news of their vaccine being adopted for children 12-17 years old. It is a great stock with tremendous fundamentals. But, it moves wildly on news. When you buy that stock you are buying the volatility that comes with it. The stock bounced off its 21ema and that coincided with the news.
Knowing this stock is volatile, and it moves on news, I would not be buying it until it returns back to its moving average, or if it forms a three weeks tight trading pattern. With the delta variant breaking through some of these vaccine protections, we know MRNA will be in the news for quite some time. Be patient, and pick your spots.
Today it traded down to $358 and then reversed up to $400. That is some wild trading, and volatility like  that is difficult to prepare for. Wait until it tightens up before making a new buy.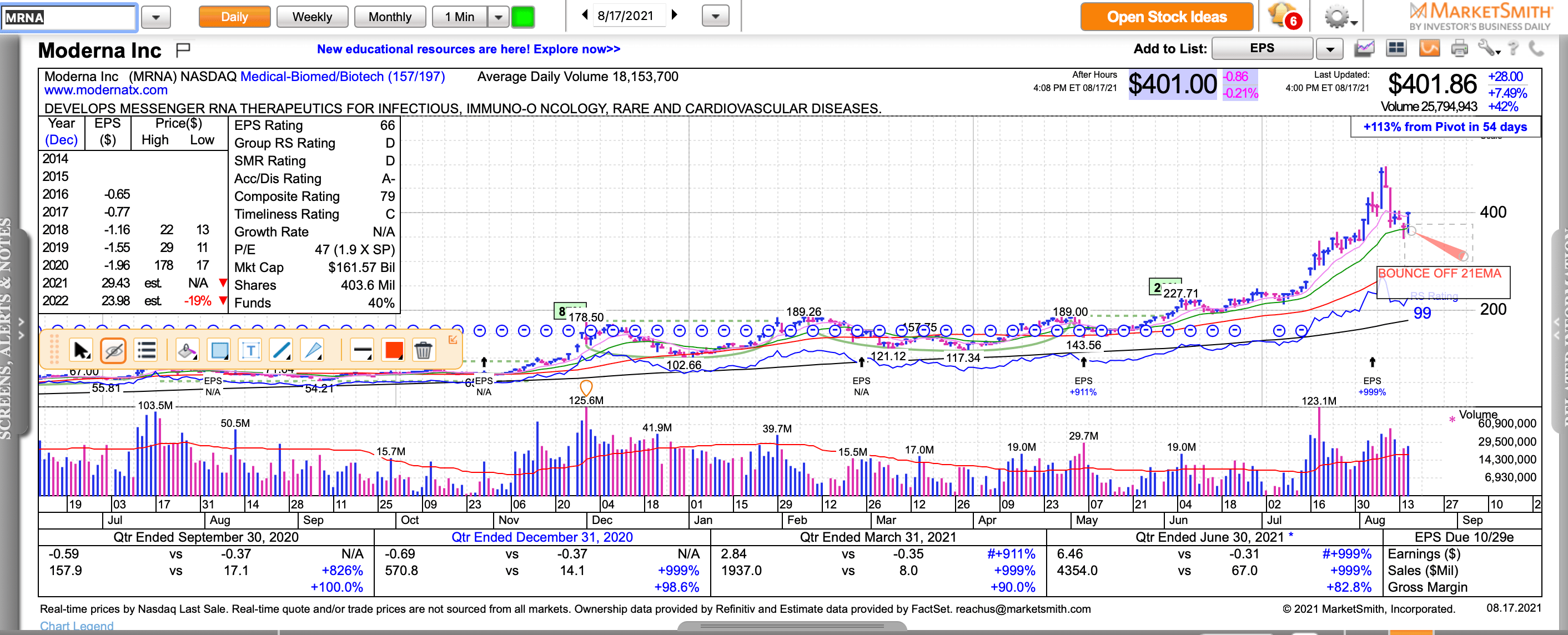 Best Regards,
Marty
1 Subscribers