Interested in buying ORCL
Hi Marty, I'm relatively new here only a couple months. Love your positive attitude and approach to the market. I'm considering opening a position in ORCL soon as it has been consolidating nicely and holding up fairly well in spite of selloff in Nasdaq. With market in yellow would you do a half size position or what is your approach to choppy markets but you see something like ORCL acting ok? Thank you!
Susan,
Thank you for joining the service!
I really like ORCL right here as they have the resources and determination to do well during the infancy stages of the artificial intelligence  boom.   Larry Ellison said they will commit billions of dollars to artificial intelligence.  Currently, the stock is holding up well during this market correction. It is only 8.7% off of its 52 week high and trading above its 21ema.
Personally, I would not jump in all at once. I believe your approach of buying a half sized position now, and waiting for some feedback from the stock is appropriate before adding to your position. You may be paying more of the stock (hopefully) and that is what I consider to be like an insurance policy. The stock is still in a consolidation phase and is likely to trade back above its 50sma soon. That weekly chart looks like a bullish wedge pattern.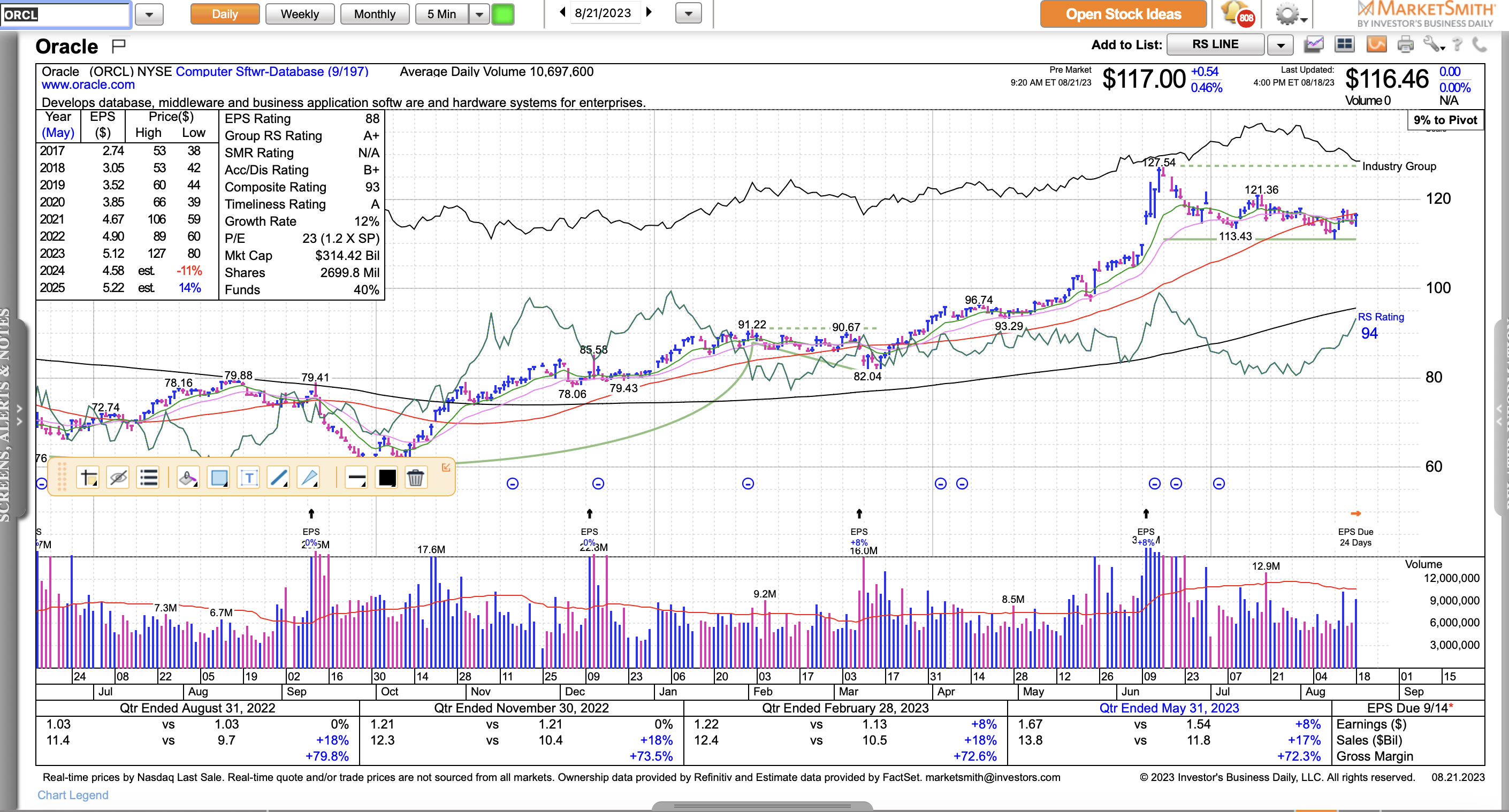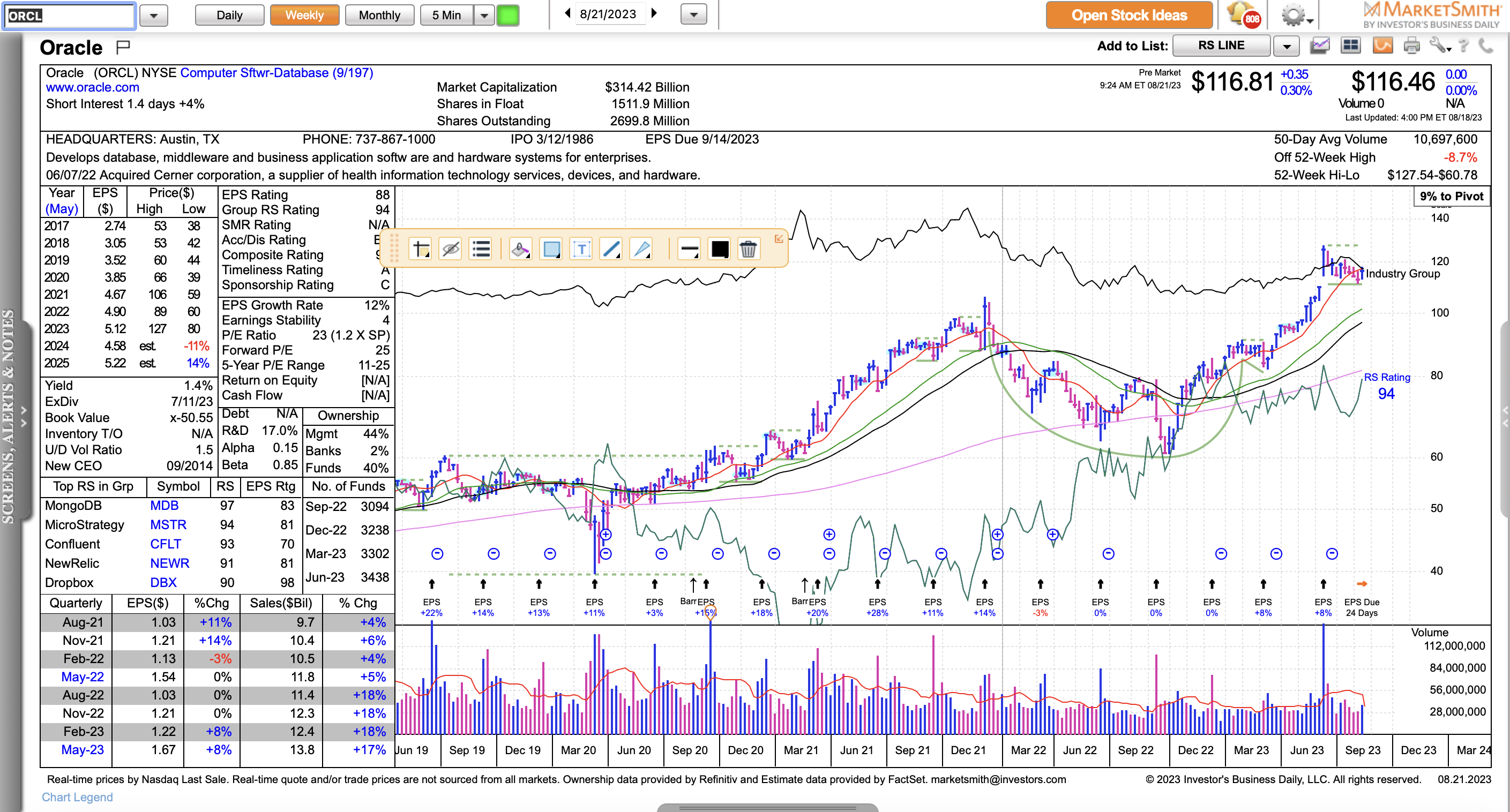 I hope this answers your question.
Regards,
Marty