Growth Stocks strong today?
With both all the indexes weak today, any theories on why many of the favorite growth stocks performed well today? AFRM, ROKU, CRWD, DDOG, SE, PANW, TEAM, SHOP, ASAN, NET...
This is a great question as it refers to the relative strength in the market in comparison with peers. I would not read too much into one day as one day is not a trend. For instance ROKU was strong but trading below its 200sma.  It is a weak stock, and it may have been some short covering driving the stock higher.
I divide them by their 50sma. If they are above their 50sma they are doing well in this weak tape. If they are below their 50sma it means they may need more time to repair.
You have six stocks above their 50sma. AFRM is 2.4% above its 10ema and one of the stronger stocks I can find. It will likely be a leader when the markets resume an uptrend.
AFRM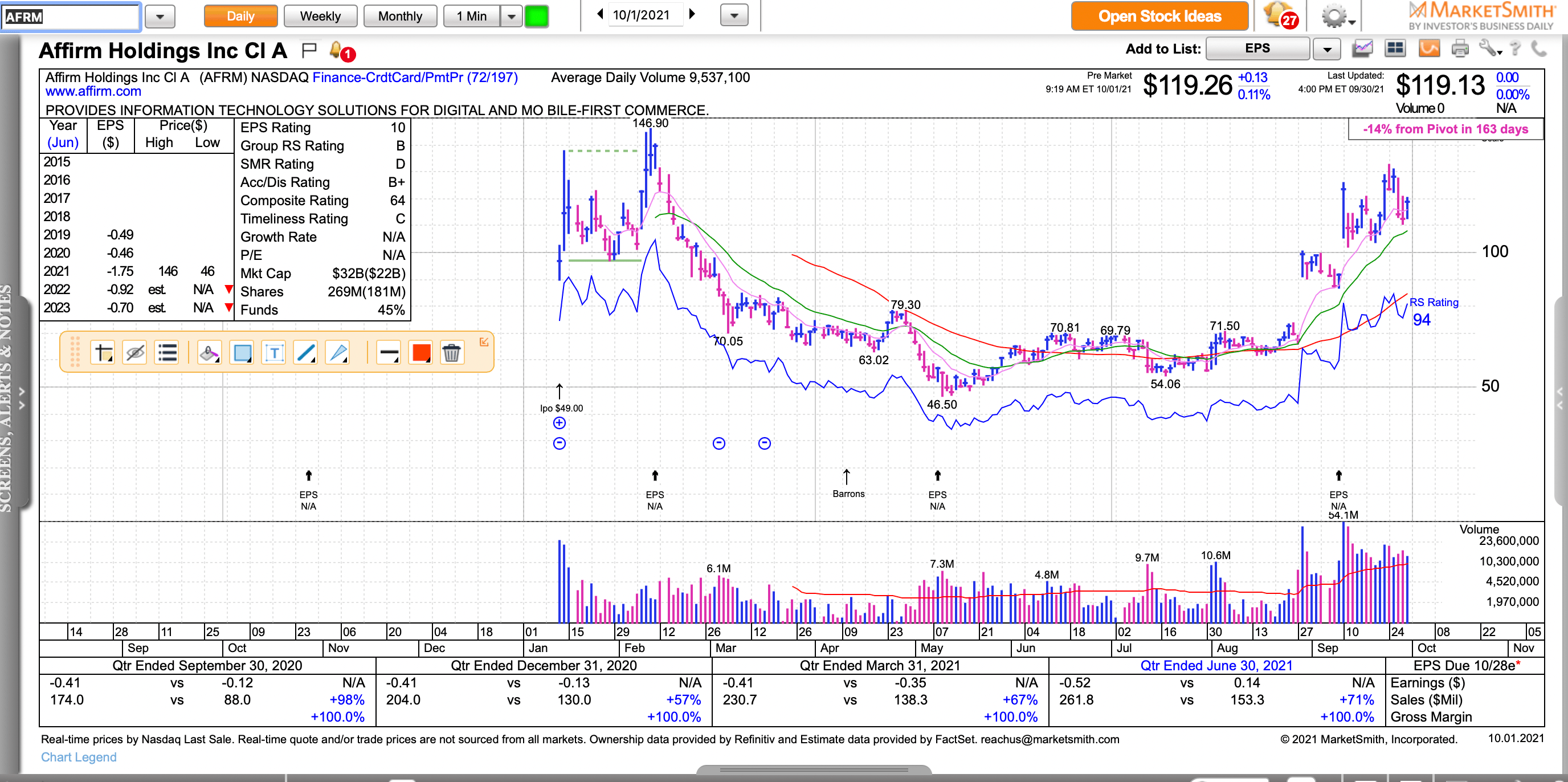 DDOG another possible leader when the uptrend resumes. It closed at its 10e,a and 1% above its 21ema.
SE This stock looks to be finding support at its 50sma and has been a leader for a long time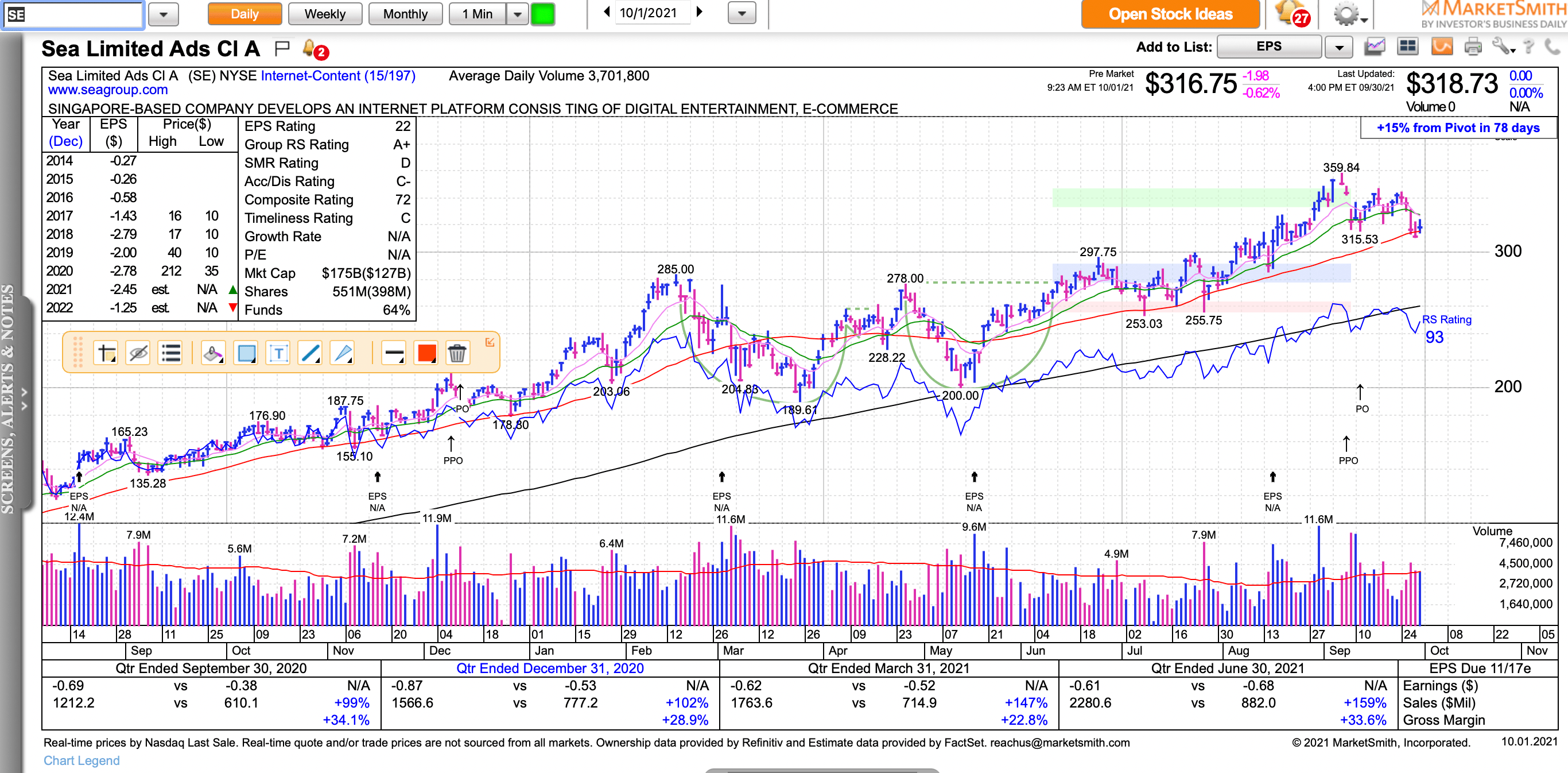 PANW This stock is the clear leader of the cybersecurity stocks since its most recent earnings report. It closed at its 10ema which is great in this tape.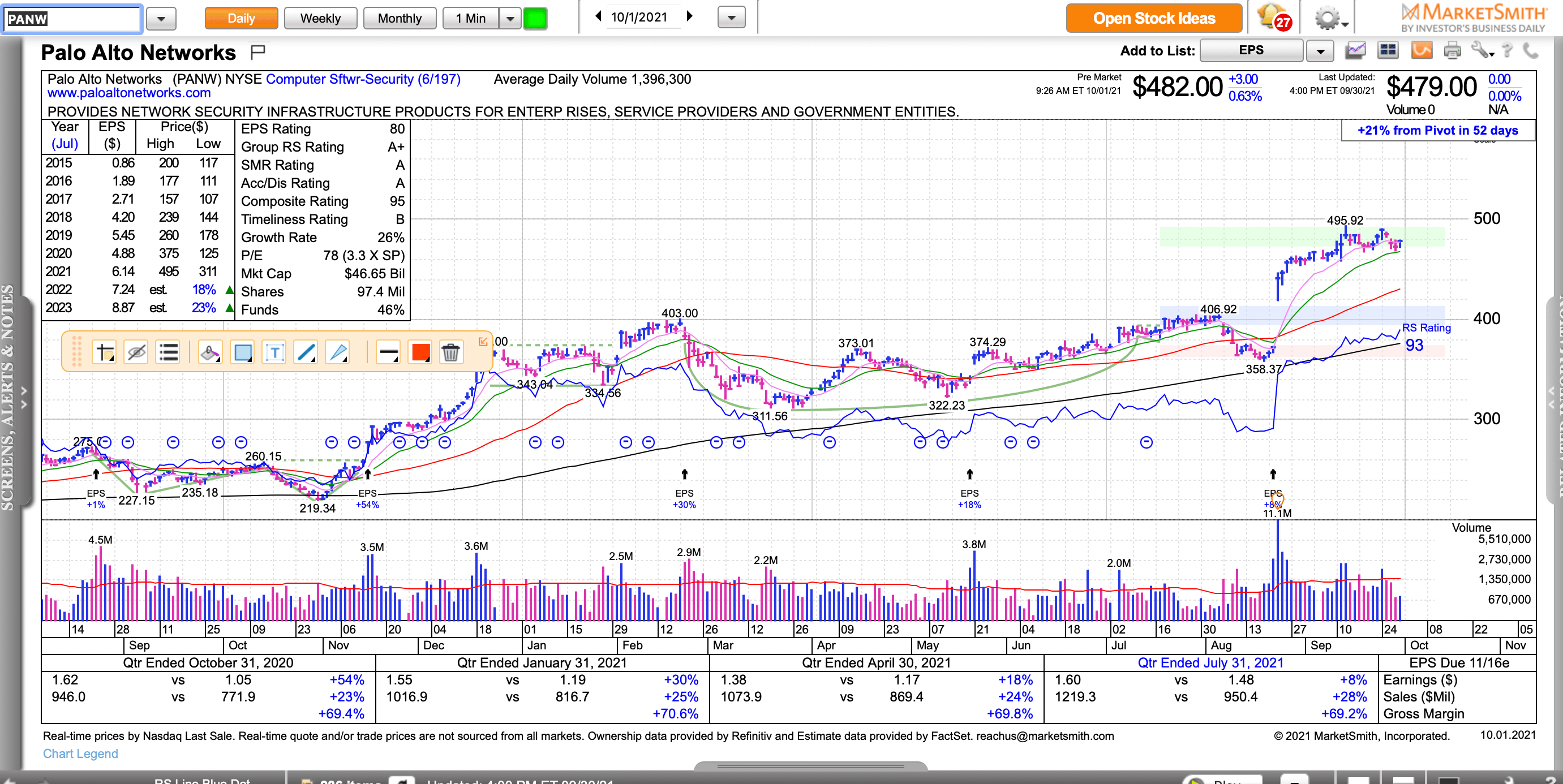 ASAN This is another strong stock trading at its 21ema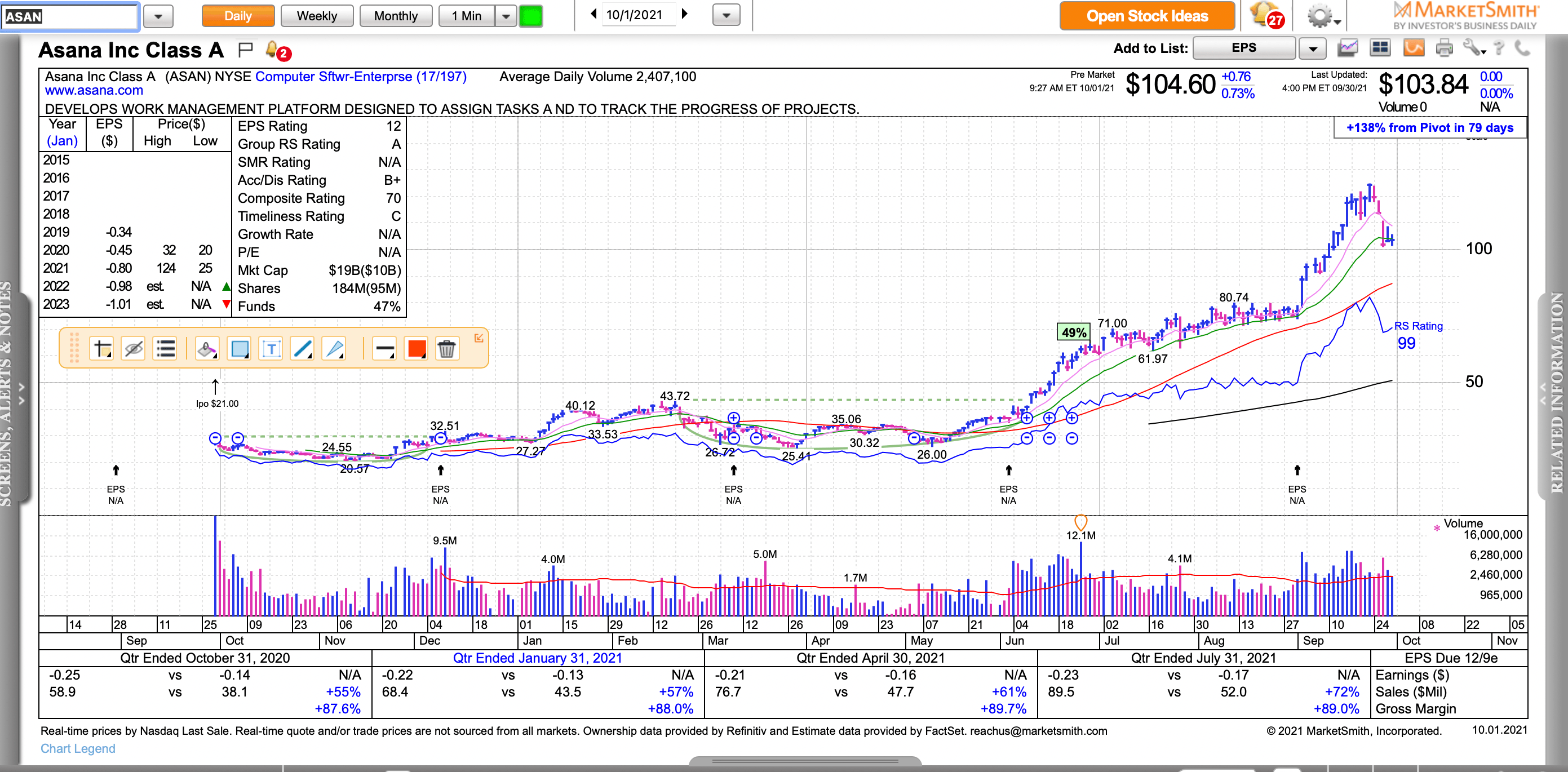 The other stocks are trading below their 50sma. That does not mean they are dead at all. In fact, it would not surprise me to see CRWD or NET rally right back through their 50sma.
I hope this answers your question.
Regards,
Marty
1 Subscribers