Hi Marty.  I' m a new member from Panama and glad to be here.
I add a GLBE half position a few days ago with an entry price of $56. What are your thoughts about the stock?
Thanks,
Ramiro
Ramiro,
Welcome to our community!
I am not sure if you bought this stock for the longer term, or just for a trade?  I  like GLBE for the longer-term as I believe they will grow their business over time. The IPO market has been flooded with so many new issues that not many of them are excelling.
I think you got a pretty good entry price as it looks to have support at the $51 level. GLBE is one of a few IPOs that doubled in the first 90 days of trading. That means it has a better chance of being a super growth stock.
The stock looks to have made a double bottom pattern, and has started to turn up. The action on Thursday is a bullish engulfing and I would expect the stock to trend higher.  If it trades below that $54.32 level I am less excited as it will be making a lower low, and that is bearish. I would like to see more volume to the upside.
Fundamentally speaking this company has a small return on equity and actually a little cash flow. The company has not debt! That is zero debt, and there are not many young companies with no debt on their balance sheet. There are a few major funds who already own this stock, and that is impressive. I believe in the longer term this will do well.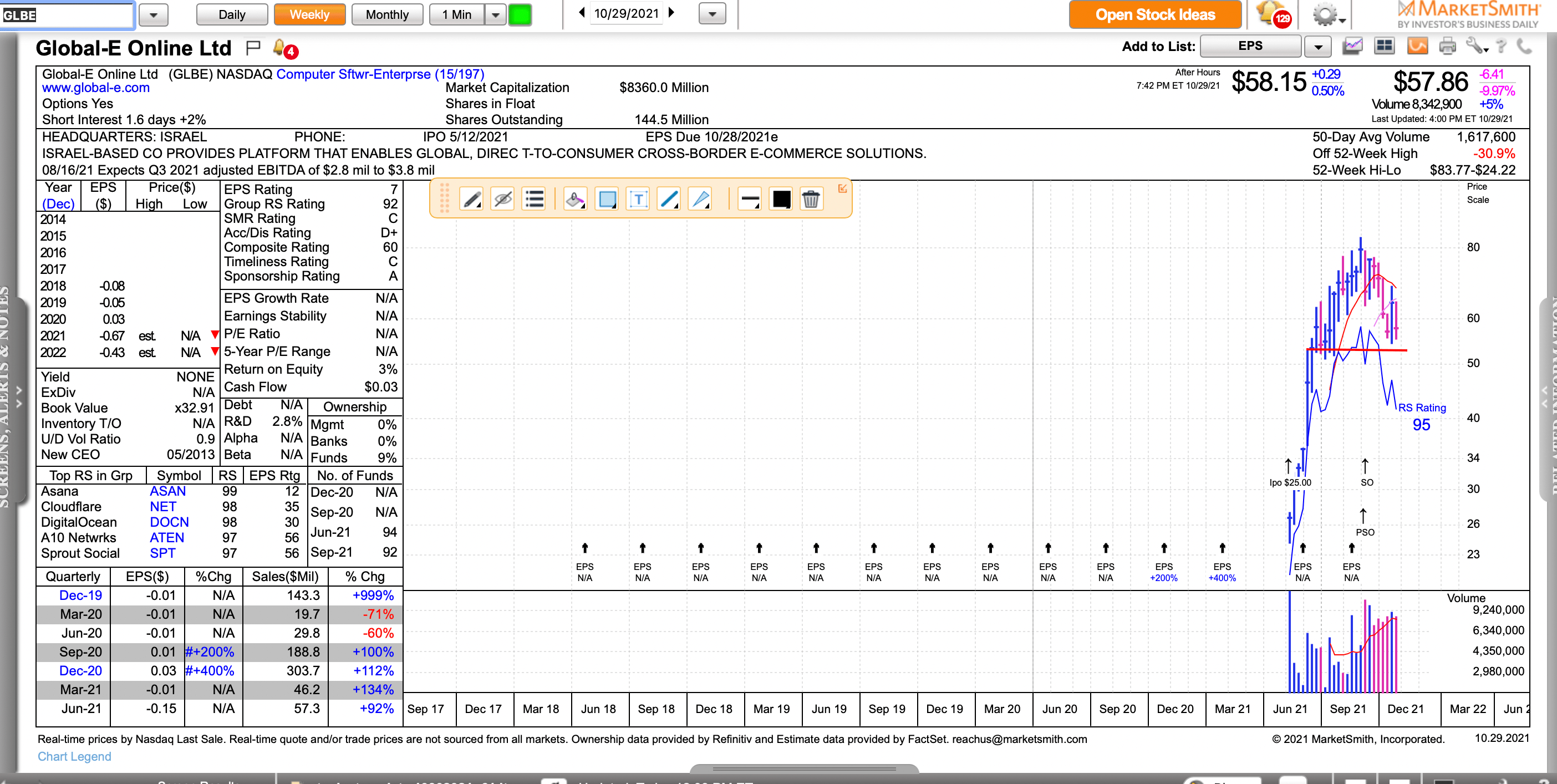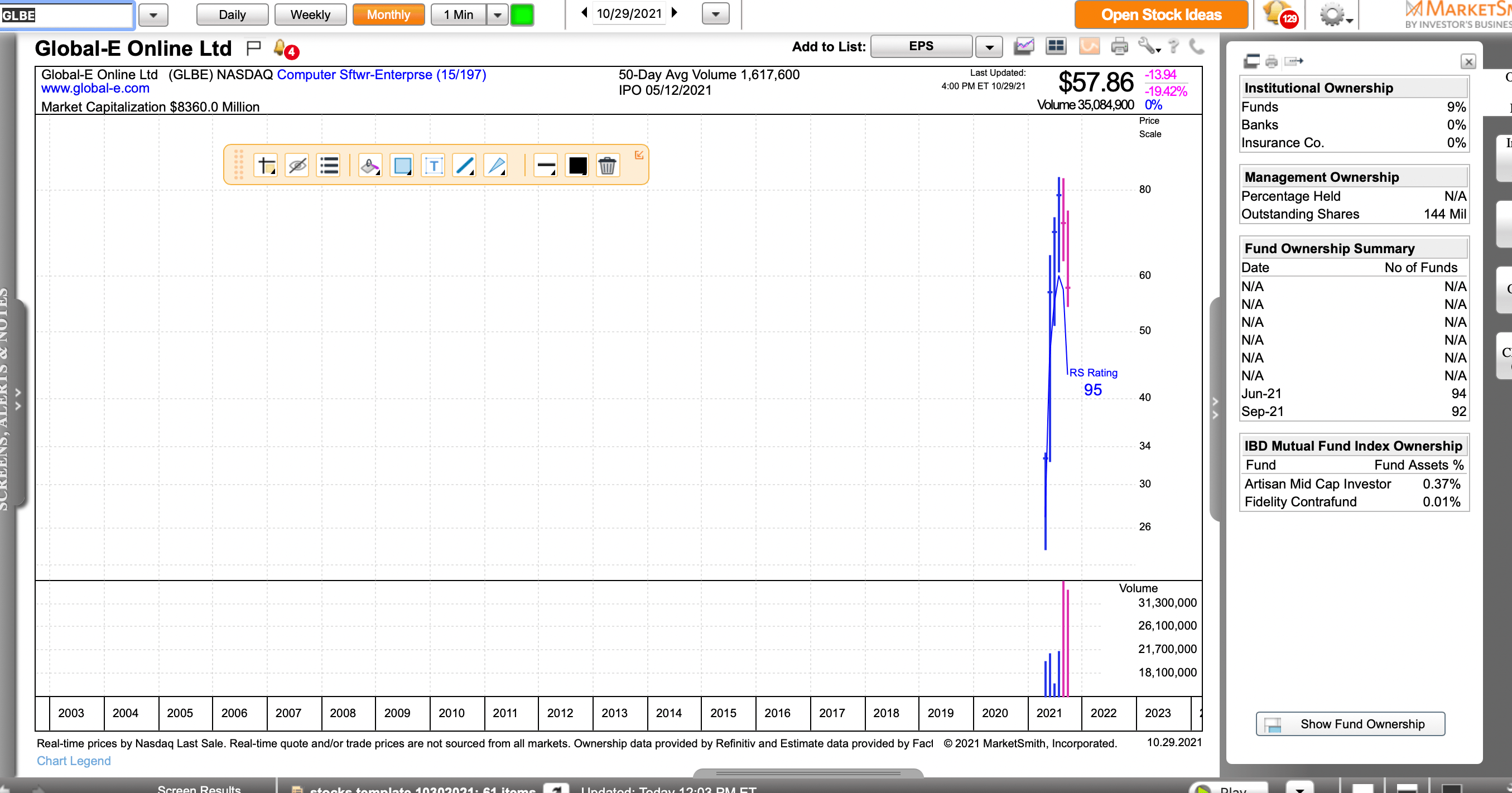 I hope this answers your question!
Regards,
Marty
1 Subscribers