Hi Marty,
What are your thoughts on FCX? It seems to have broken out from a Cup and Handle 33 week base. Maybe have to wait for next week to see if there is any buying interest?
Thanks,
Kimon
Kimon
This is a long term stock in my mind. The electric vehicle revolution will take many years to evolve. They need more mining than the ICE automobiles. FCX is a slow moving stock with excellent fundamentals.
This stock is at a proper buy point right now! It would not be chasing to buy right here. I suspect it will make new 52-week high in 2022.
You could scale in to this stock. Buy some now and some more once the breakout is confirmed! We must be patient with a stock like this. It is not going to move like a software stock. The fundamental are difficult to ignore.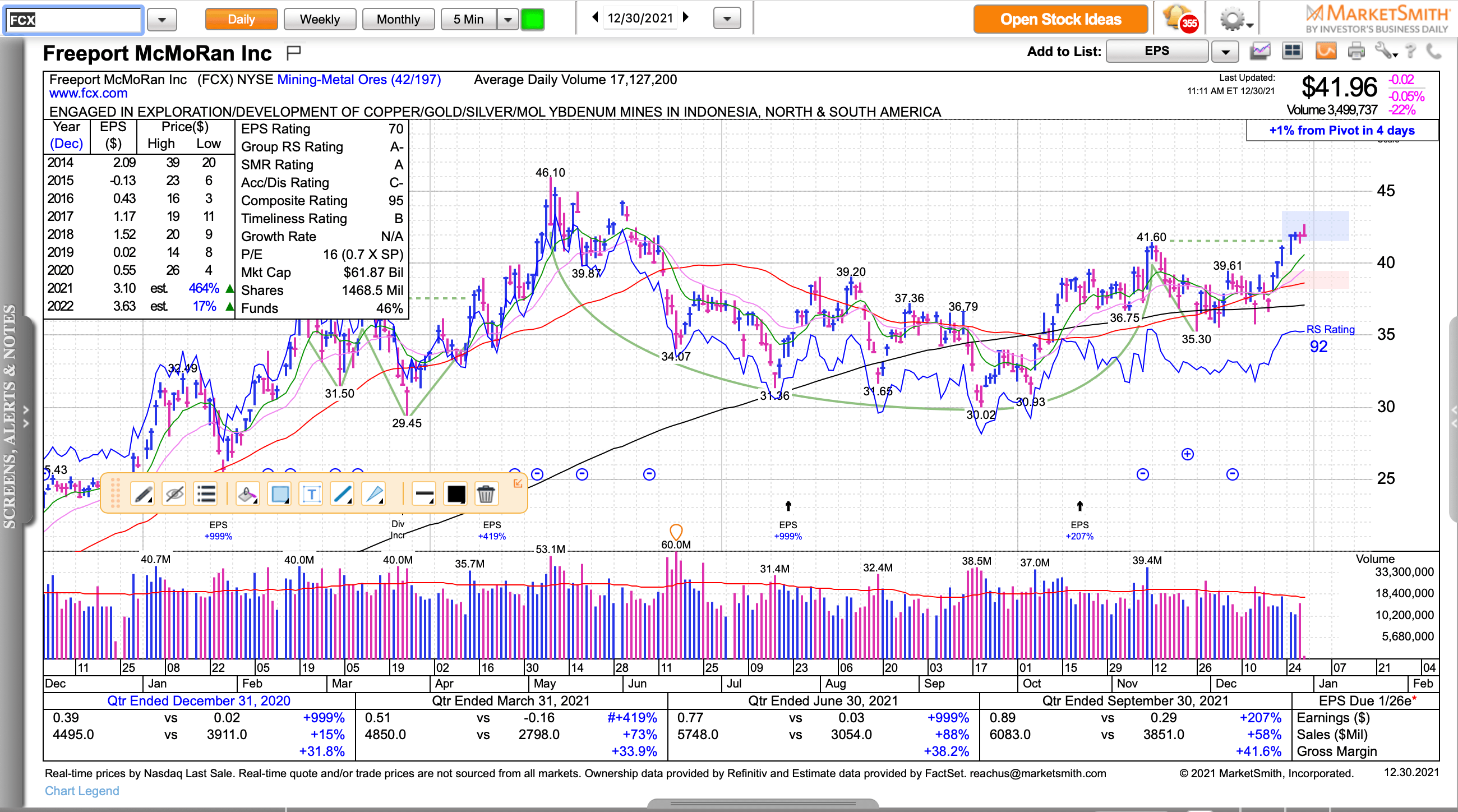 I hope this answers your question.
Regards,
Marty
1 Subscribers