Hi Marty!
First month in and really like your chart. I mostly like the market commentary at the end of the report, helping me stay patient in these markets.
Have you looked at $DLO for your IPO list? Seems to fit the criteria and just broke through the 21 EMA and 50 SMA.
===============================================================
I am glad you are enjoying the content here.
DLO is one of my top 10 IPOs from 2021 (ZIM TASK BROS DLO DOCS GLBE HOOD MNDY SEMR CRCT). It was one of the IPOs that gained more than 100% in its first 90 days of trading. The IPO stocks that advance 100% in more in its first 90 days of trading have a better chance of being a "super stock!" It has delivered triple digit sales and earnings growth. Their margins are pretty impressive as well.
But, we must be patient with these IPO stocks as they must endure the Institutional Due Diligence Phase.  This process can be quick or lengthy and painful.
As you mention DLO has now showed some strength and traded above its key moving averages. It is likely to form the right side of a base. It has quite a bit of overhead supply. But, I can see it filling that gap at $45.05 from November 16, 2021. It broke above its downtrend line and look ready to move higher. Your assessment is correct!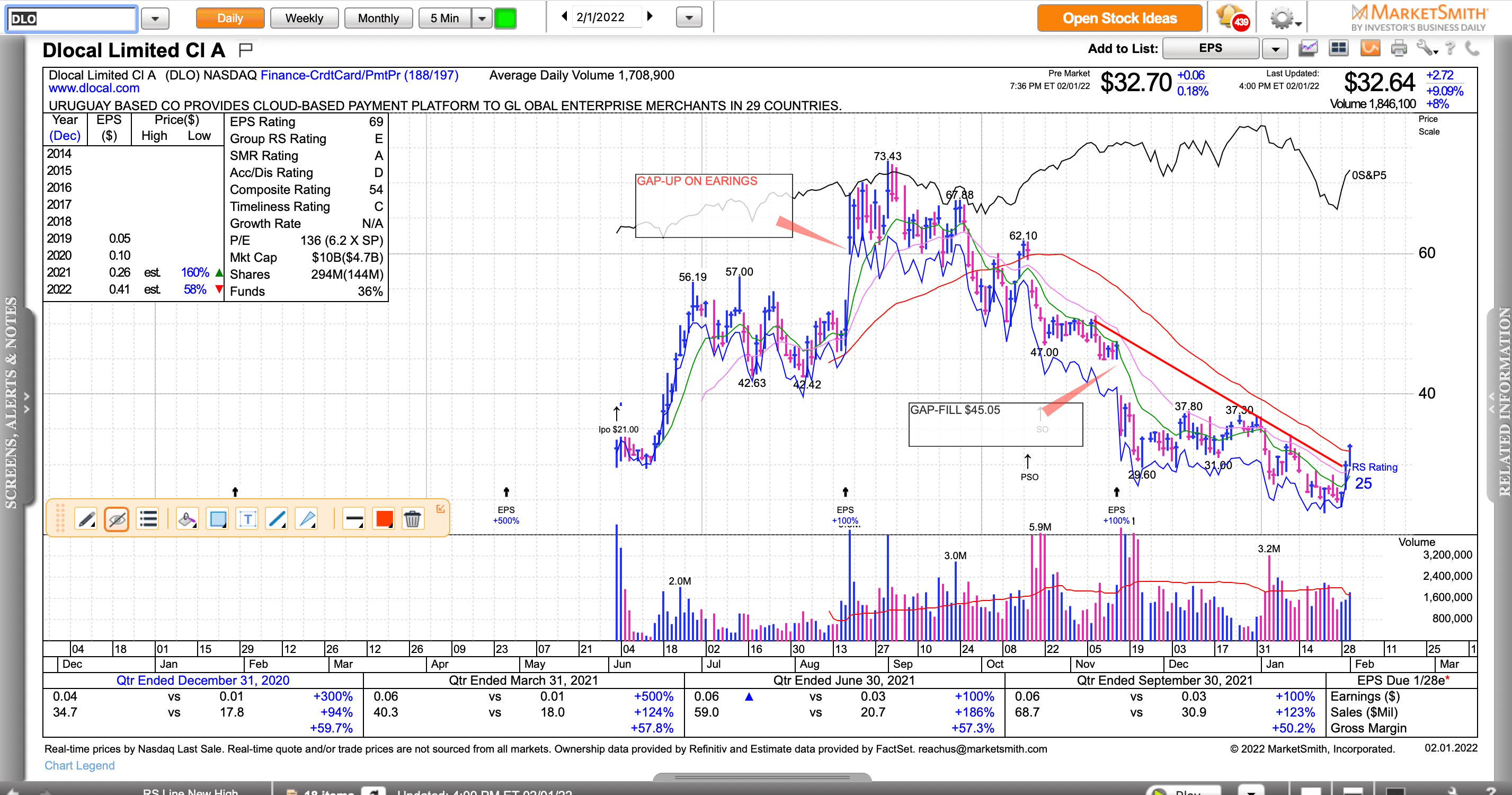 SNAP is the IPO I like to show as an example of a stock that took a long time just to get back to its IPO price. It took SNAP more than three years to get back to its IPO price. This is why I say we must be patient with IPO stocks.  But, SNAP did not advance 100% in its first 90 days and has 10 times more shares outstanding (supply) than DLO.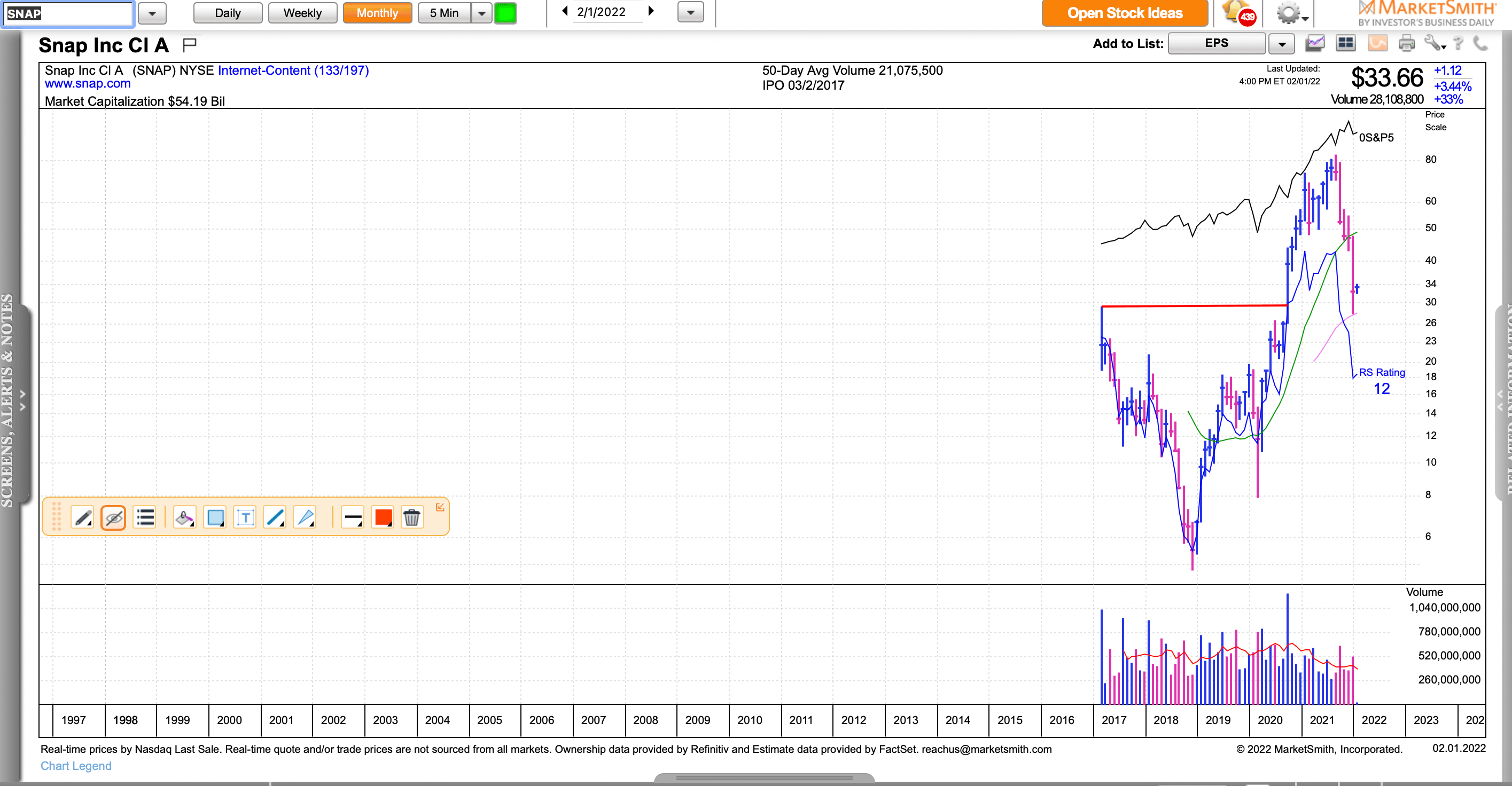 I am not sure if you like DLO for the long term or just for a trade. But, at these prices, and the current market conditions, I believe it is a good vehicle for either strategy.
I hope this answers your question.
Regards,
Marty
1 Subscribers