Hi Marty,
What is your criteria to enter a day trade? For example, I entered AMD at the open and seem to be getting chopped up! Do you wait for a 5 min chart to show an upward trend? Or do you enter at the open?
Thanks
I bought (added) to AMD today as well. The key for me was for the stock to trade above the first 5 minute bar ($138.66). I want to give it a chance to prove itself. Of course, I never buy a bottom this way. But, over the years I have learned not to be too eager at the open and allow the stock a chance to trade above its early morning highs. If there are buyers then they will push it higher.
This morning I mentioned to scalp or day trade. But, I am going to hold this stock as I believe in the company, and the selling has subsided. Of course, I may wake up tomorrow and regret that decision. But, that is what trading is all about.  Typically, a day trader would have taken the $5 gain and sold.
I hope you held on to this stock as it proved itself by mid-session! It was never 5% down from the open so you should not have been stopped out!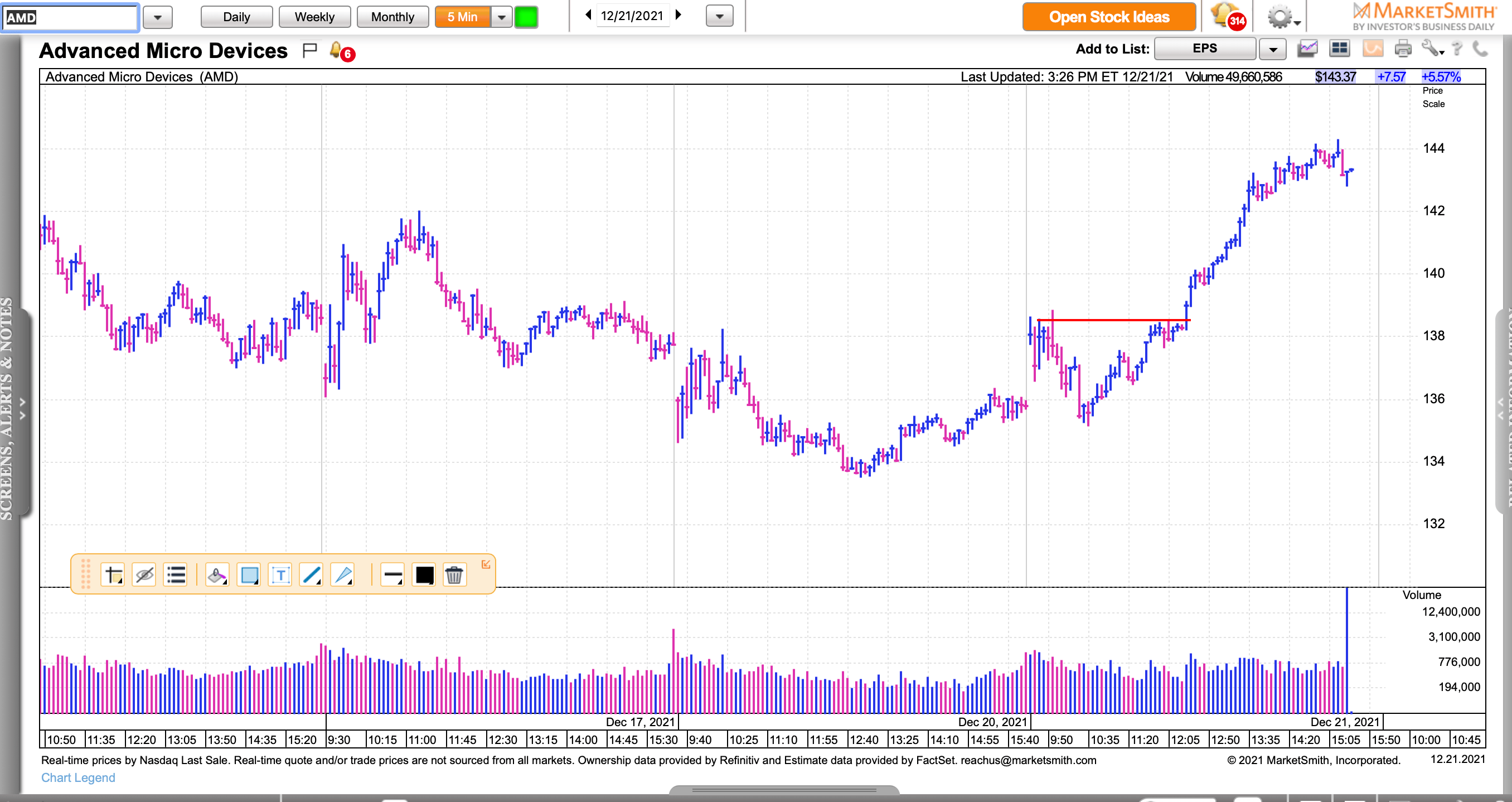 I hope this answers your question!
Regards,
Marty
1 Subscribers