Hi Marty,
Seems like Commodities are rallying right now. Is there an ETF I could invest in this space?
Joe,
I like the way you are thinking!
The term "commodity" is broad and there are many exchange traded funds to select from. Typically, we think of oil when we think of the term "commodity" and there are many oil ETFs available.
The OIH is Vaneck's oil services exchange traded fund. I will attach a chart of its performance and the components of this ETF.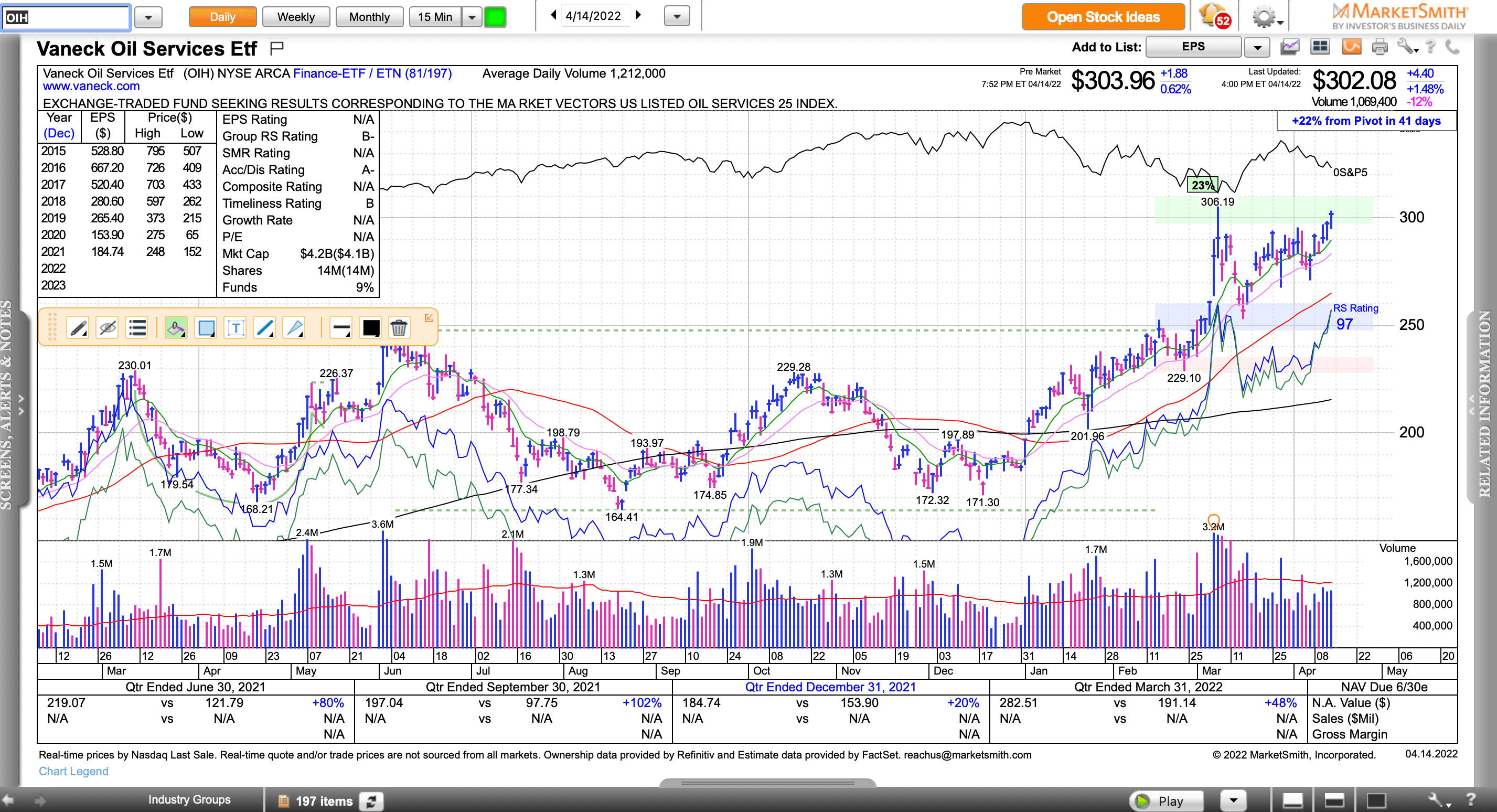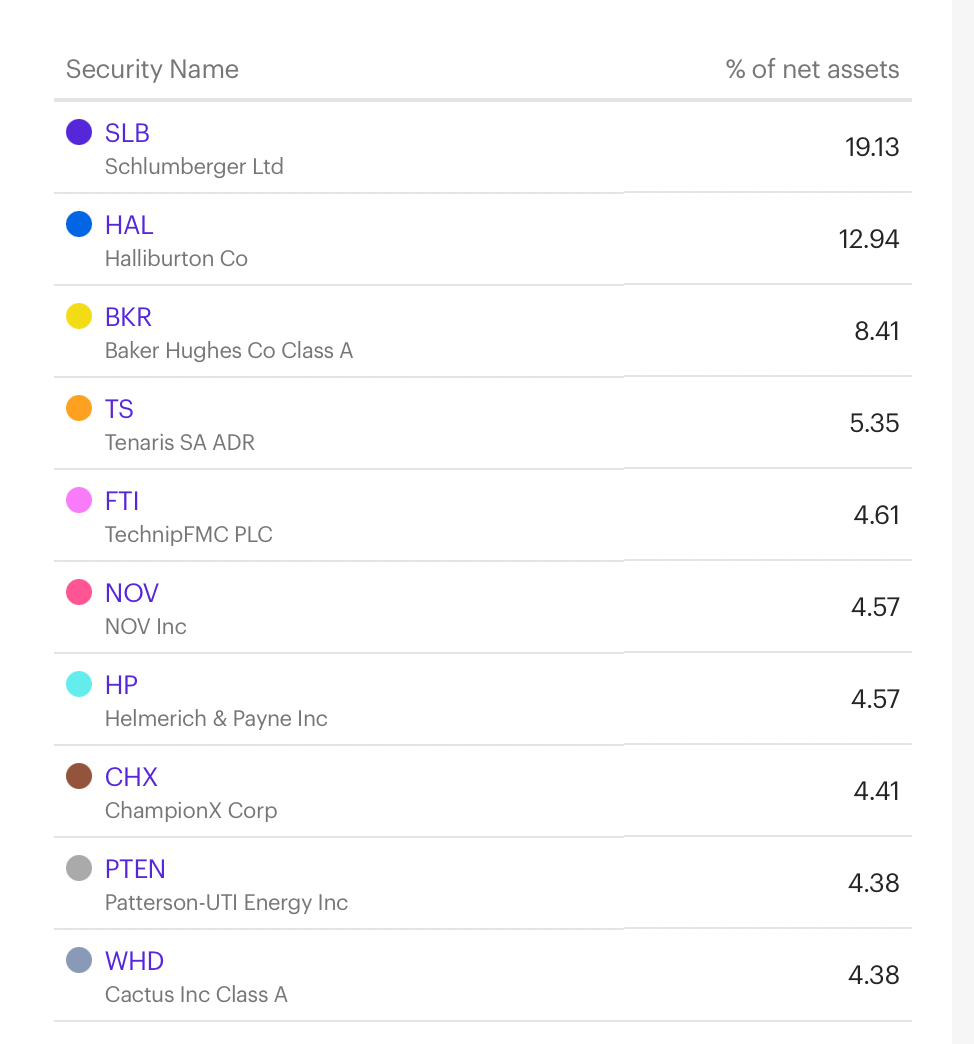 The USO is a popular exchange traded fund that trades in correspondence with the spot price of crude oil. I include its charge and components.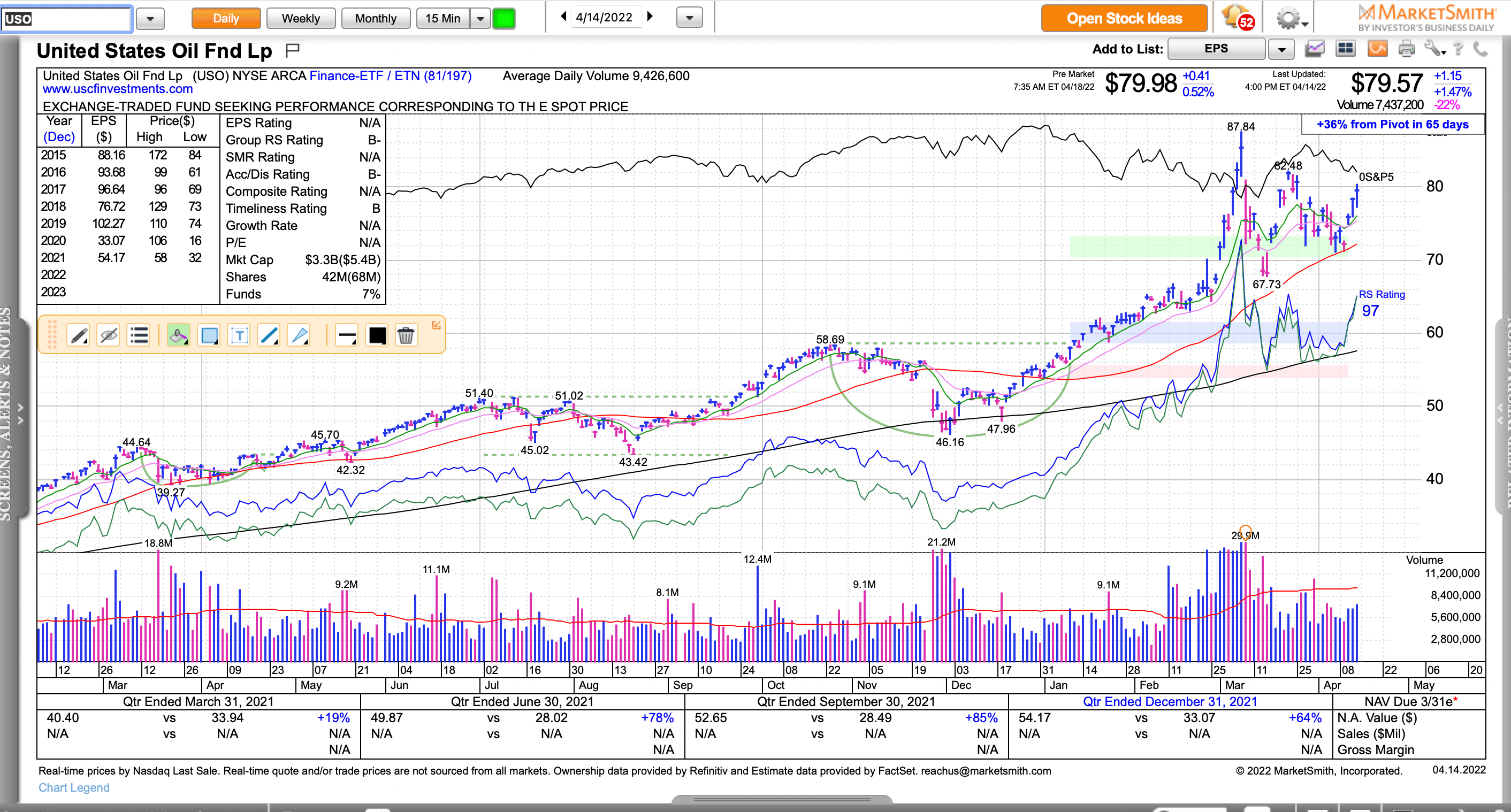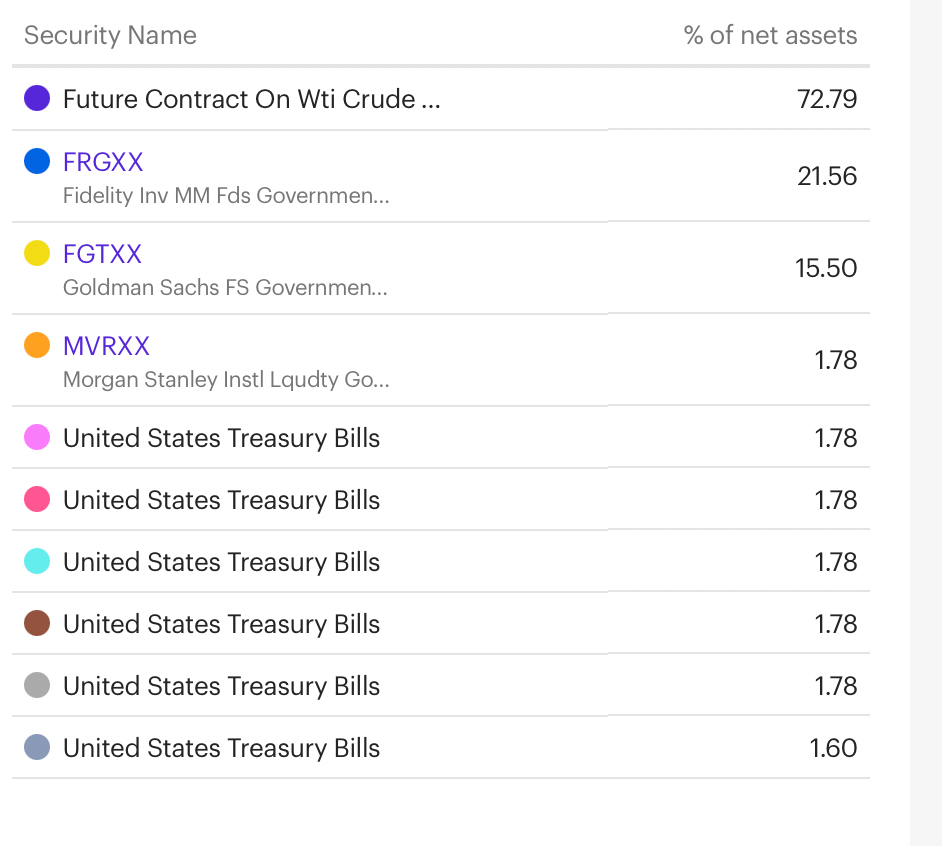 GUSH is an oil exchange traded fund with leverage. It seeks 300% results of the oil and gas exploration group. I have attached a chart of its performance and its components.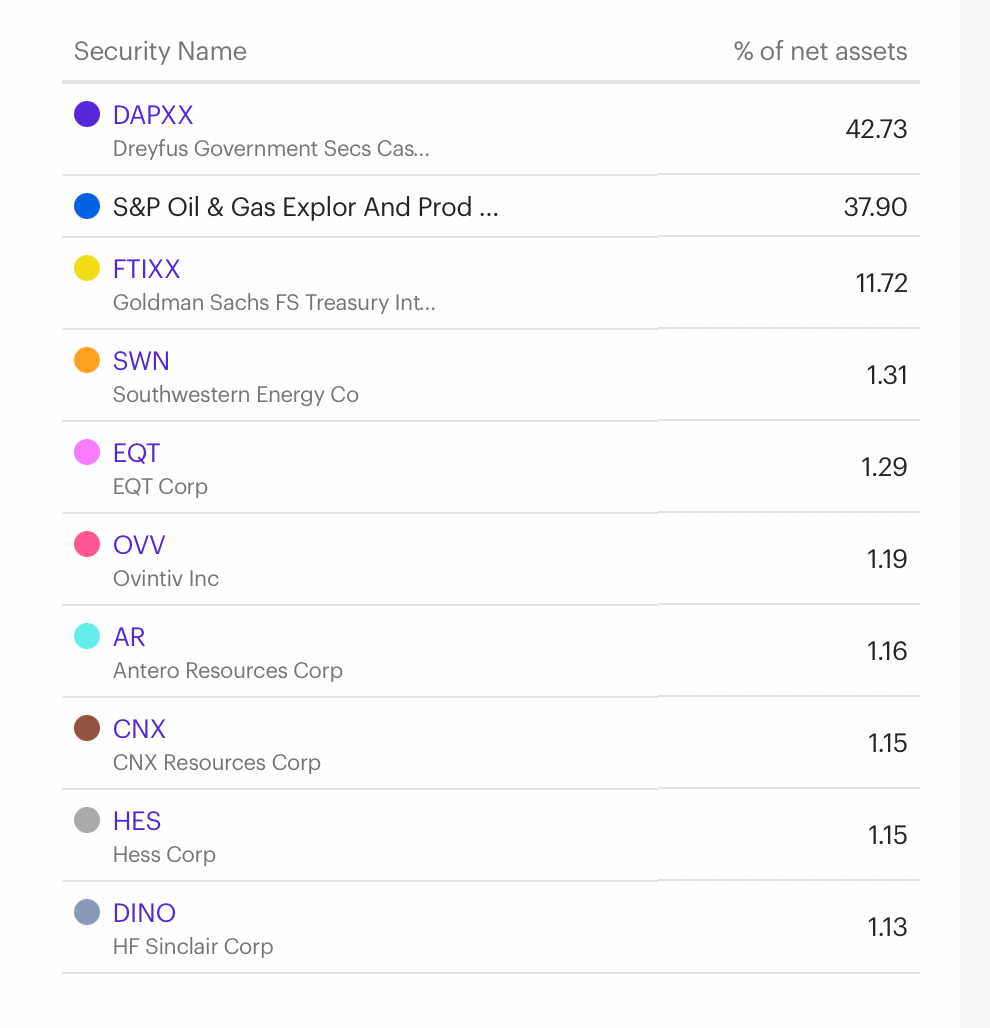 If you want a comprehensive exchange traded fund for a group of commodity stocks the Invesco DBC is a good one. It includes Drude oil, gold, natural gas, platinum, wheat, corn, and other commodities. It has been performing well.
If you want a more targeted exchange traded fund, the XLE tracks the performance of the energy sector. But, two companies (CVX & XOM) dominate a large portion (43%) of this fund. Here is the breakdown of this ETF and a chart of its performance.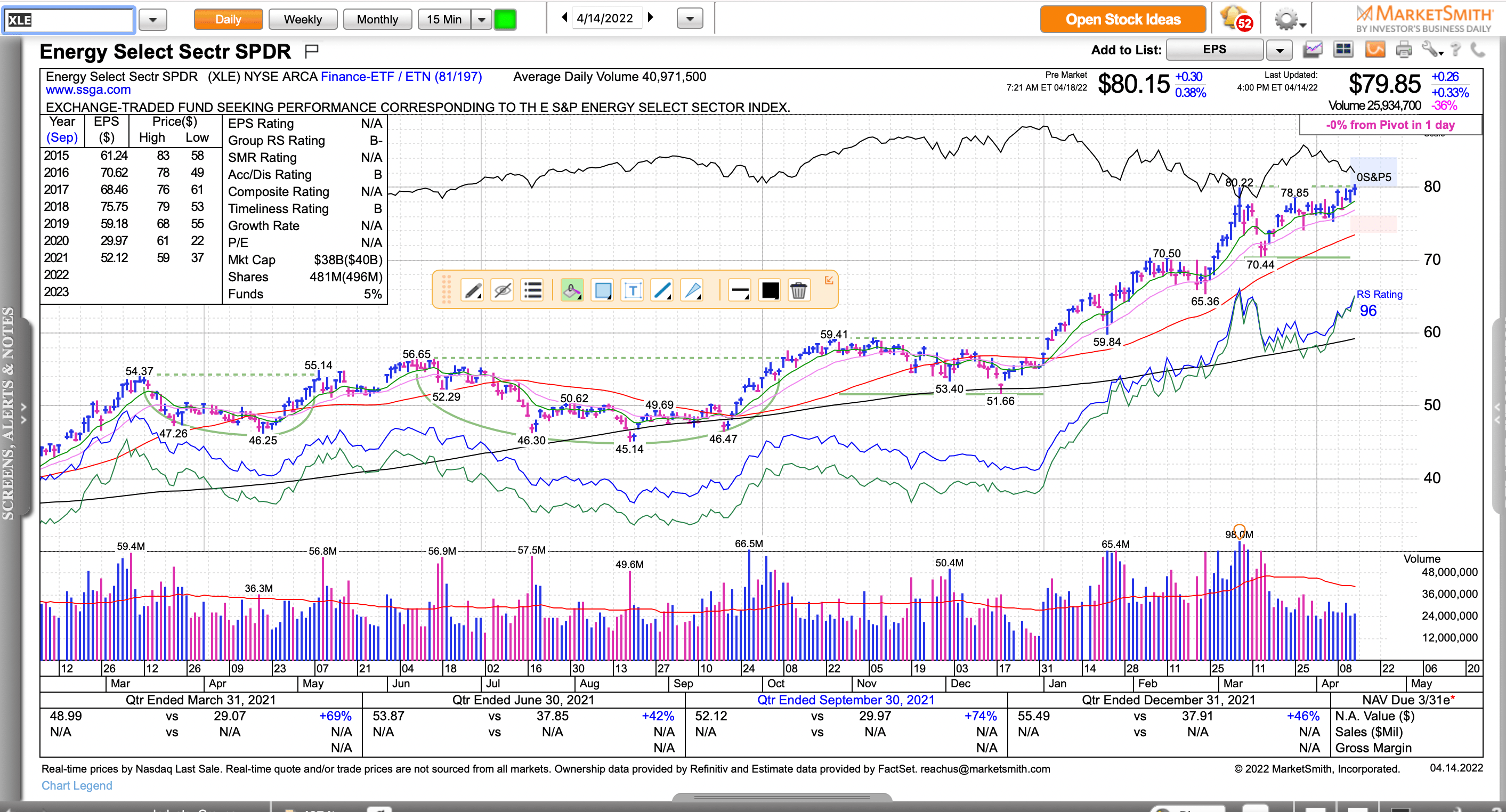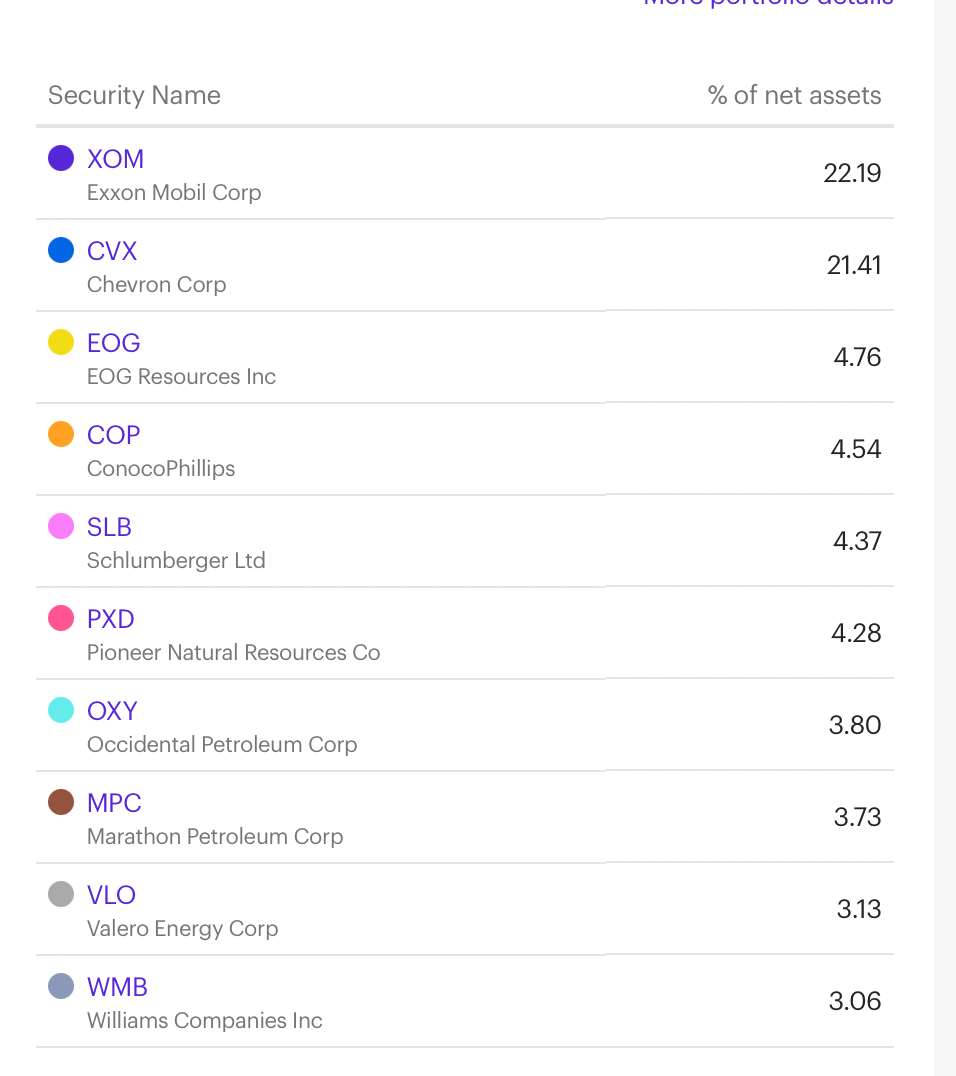 One of the funds I prefer because of its chart is the UNG. This is a natural gas exchange traded fund, and it has been doing well. If you like to use leverage then the BOIL may suit you better as it trades at two times leverage.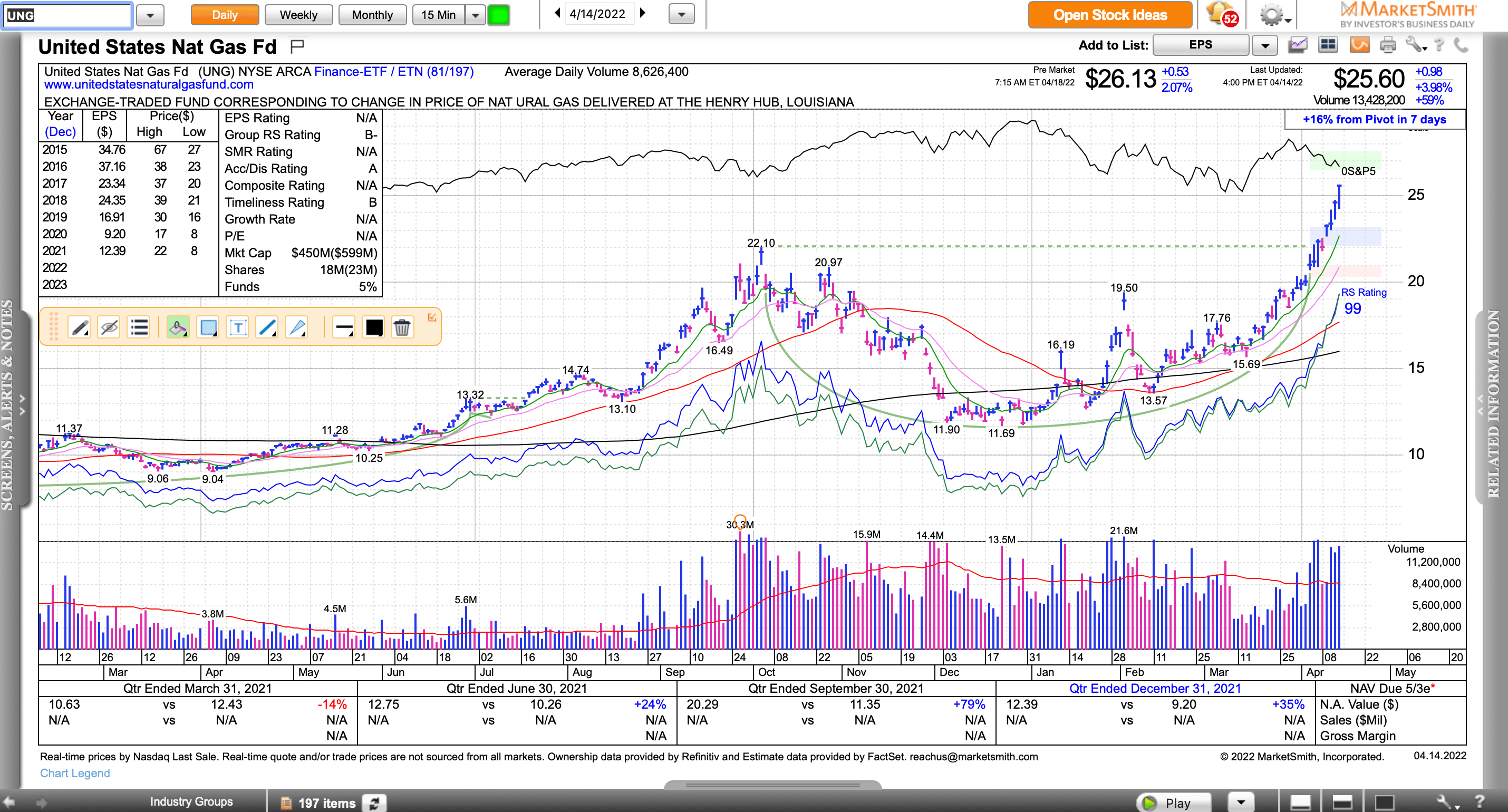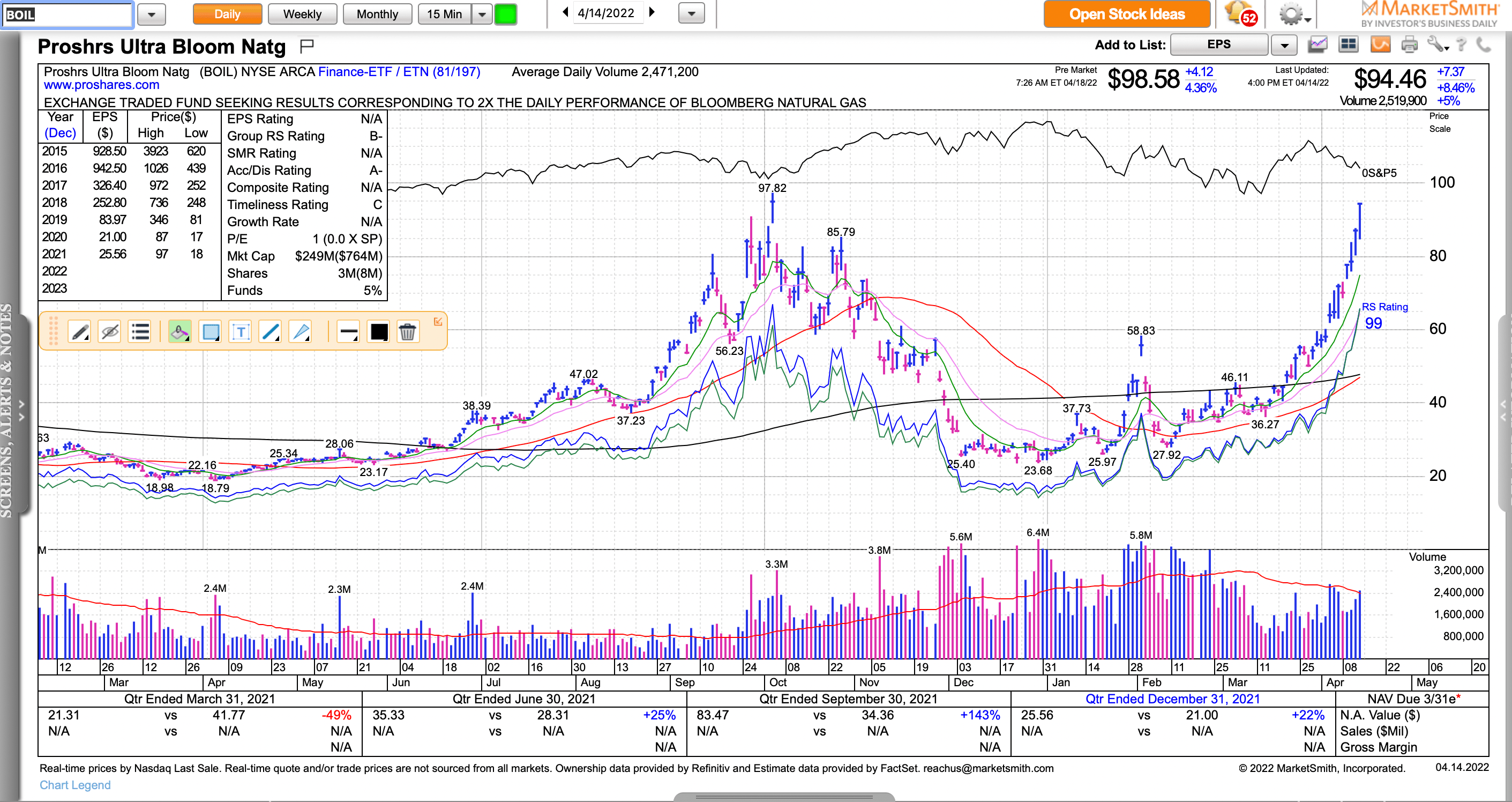 If you want to invest in metals then Invesco metals fund (DBB) may suit you? I have included it chart and the components of that exchange traded fund.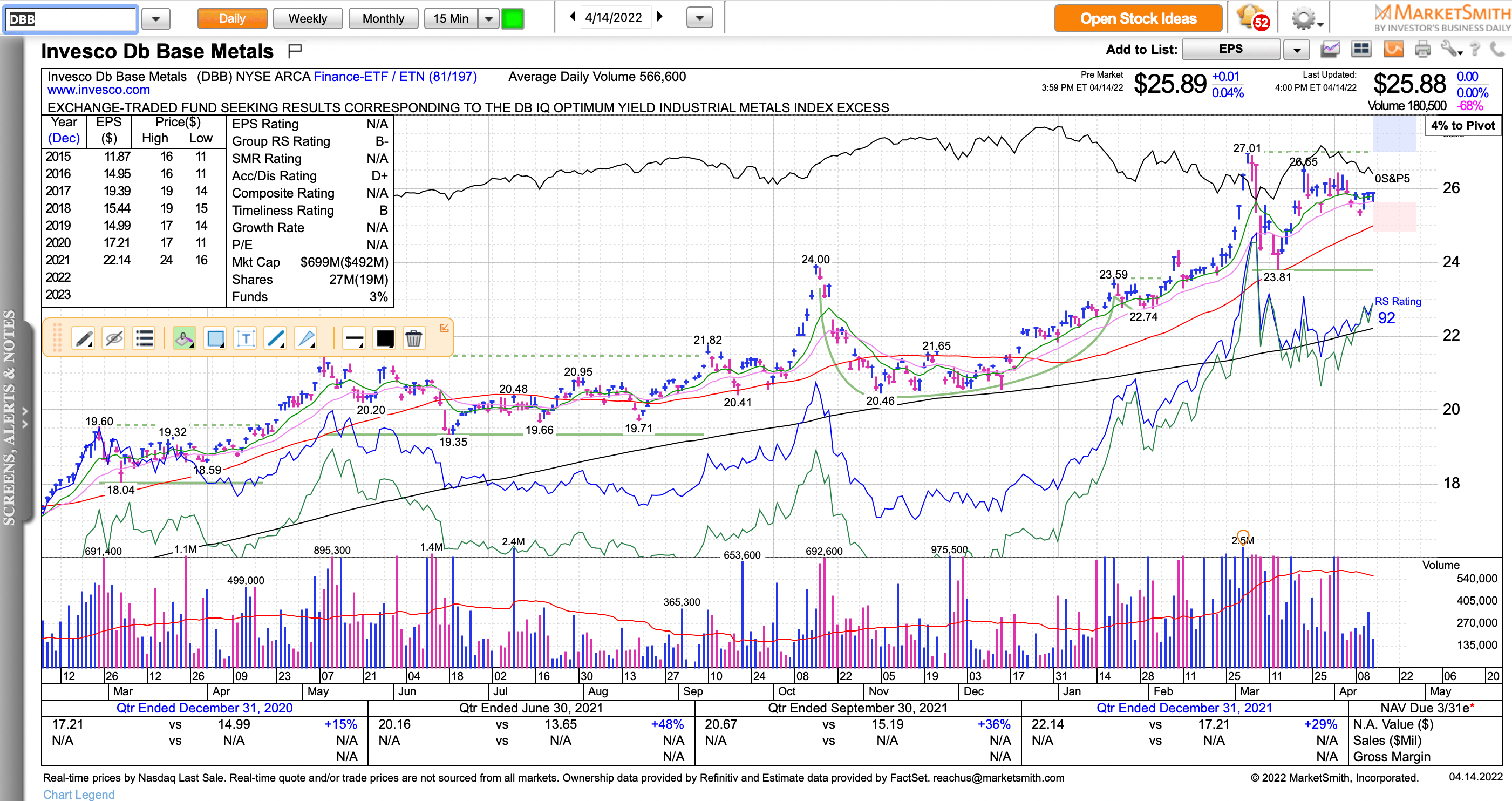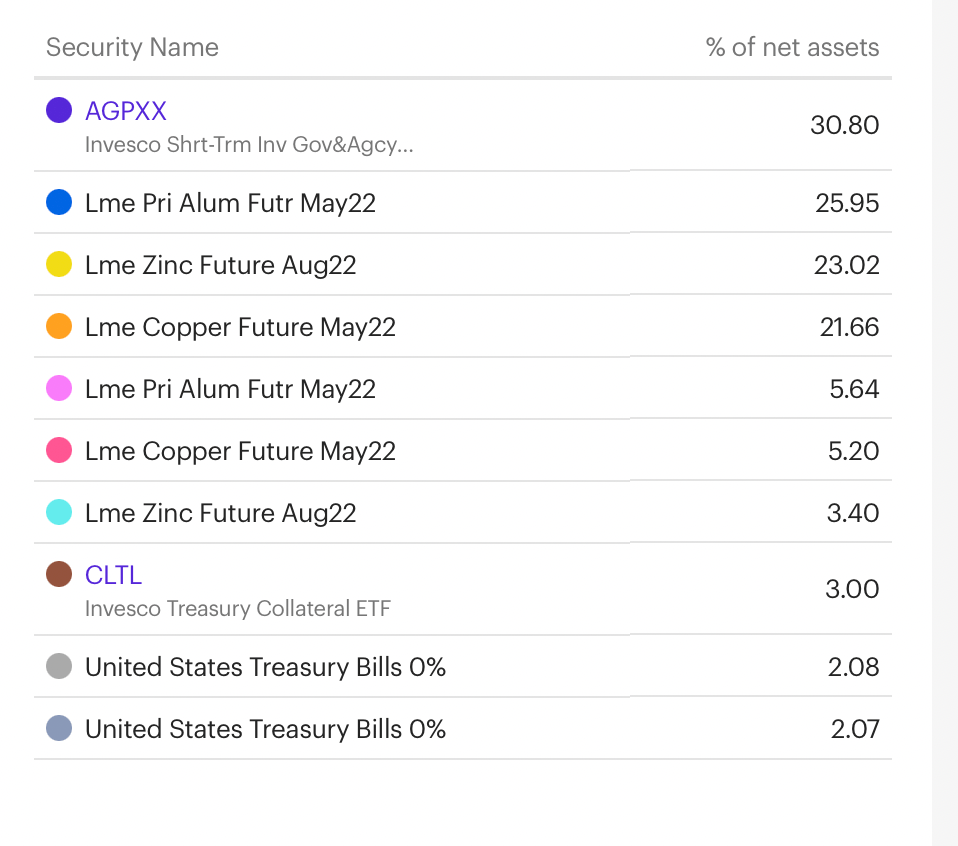 If you are seeking a mining exchange traded fund one of the more popular ETFs is the XME.  I will attach a chart of its performance and the components of this ETF.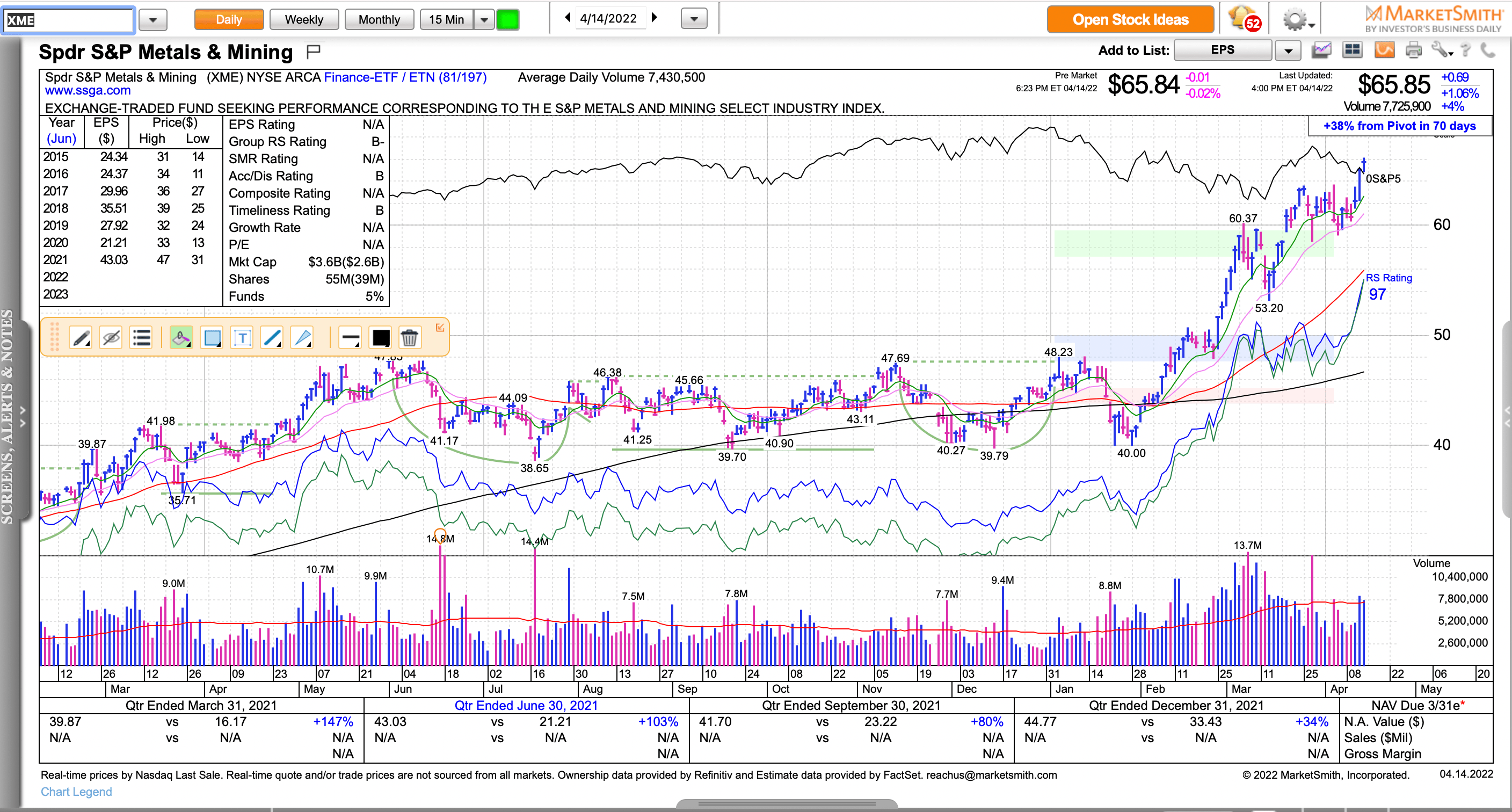 There are so many exchange traded funds linked to the commodity trade that we really need to select a specific one for our likings. The natural gas ETF is one I prefer as it has just started to break out. The oil funds broke out quite some time ago and have been running hard.  Some folks like to dabble in the  specific gold and silver exchange traded funds. I believe the mining space may have more room to run, and if you do not want to worry during an earnings report then an exchange traded fund is a great way to play the commodity space.
Regards,
Marty
1 Subscribers