Hi Marty,
Have a look at CF Industries (CF). I has had increased volume the last two days and looks strong in a weak tape. Posible bull flag break out? Weekly looks like it still needs to base a bit. What your thoughts?
Kimon
Kimon,
Yes! The daily chart shows the bull flag breakout the past few sessions. The stock also found support at its 50sma, and bounced with volume. This stock is showing relative strength. I was looking at its peers MOS and IPI and they have been selling off. CF is the leader in the fertilizer group.
The problem is the over-all stock market is selling off at a rapid rate. Typically, a downtrending market will make it difficult for any stock to make a big advance.  If you are going to take a swing at this one, we need to take profits quickly.  This is not a market to start a long-term positions.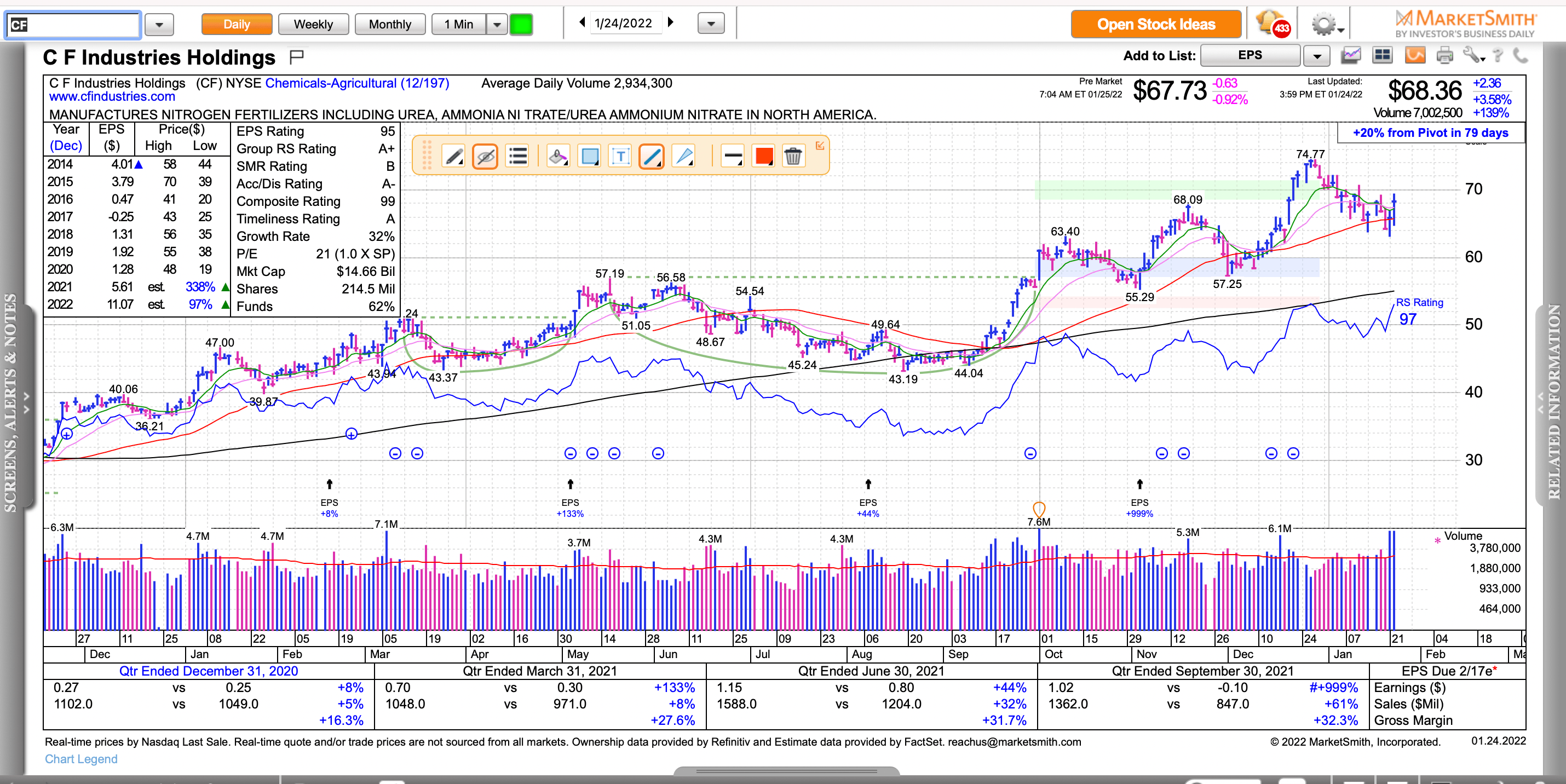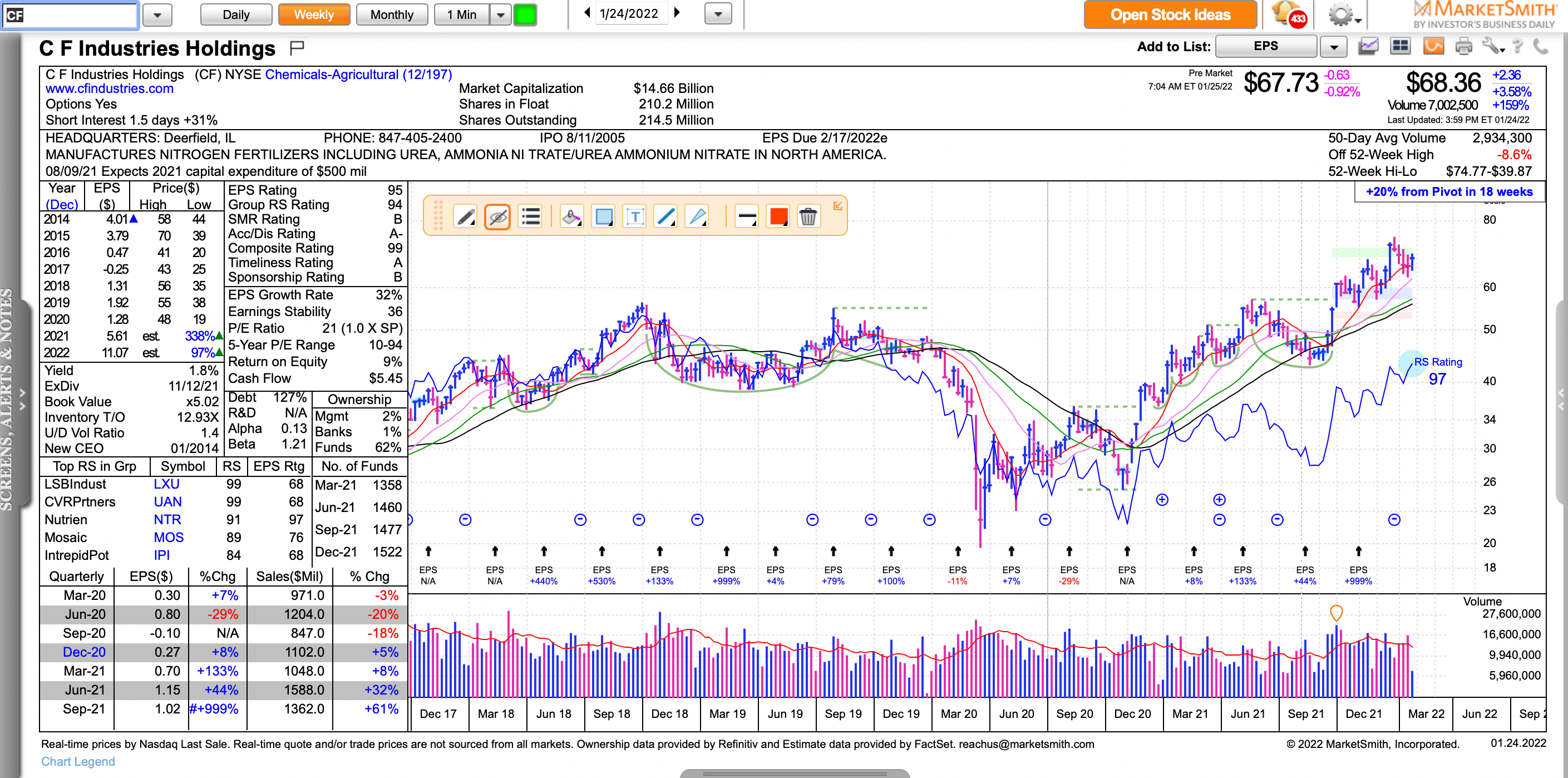 Good Luck!
Regards,
Marty
1 Subscribers