I would build my starter portfolio with TSLA, AFRM, UPST, NVDA and HUT.  I believe these companies will continue to demonstrate strength, growth, sales/rev and move within their normal trading range to increase over time.  There are so many strong stocks right now, if the account were more than $100,000 I would add GOOGL to the list as well.
Thank you for answering the question. I believe you are a good stock picker. The criteria for selecting stocks is critical these days. The breadth on the Nasdaq is terrible which means there are not as many stocks participating in this rally. But, all we care about is our stocks, and they are doing well. You can see by the graph that the breadth topped in early 2021, and that makes stock selection more important. TSLA AFRM UPST NVDA HUT and GOOGL are leaders and winners!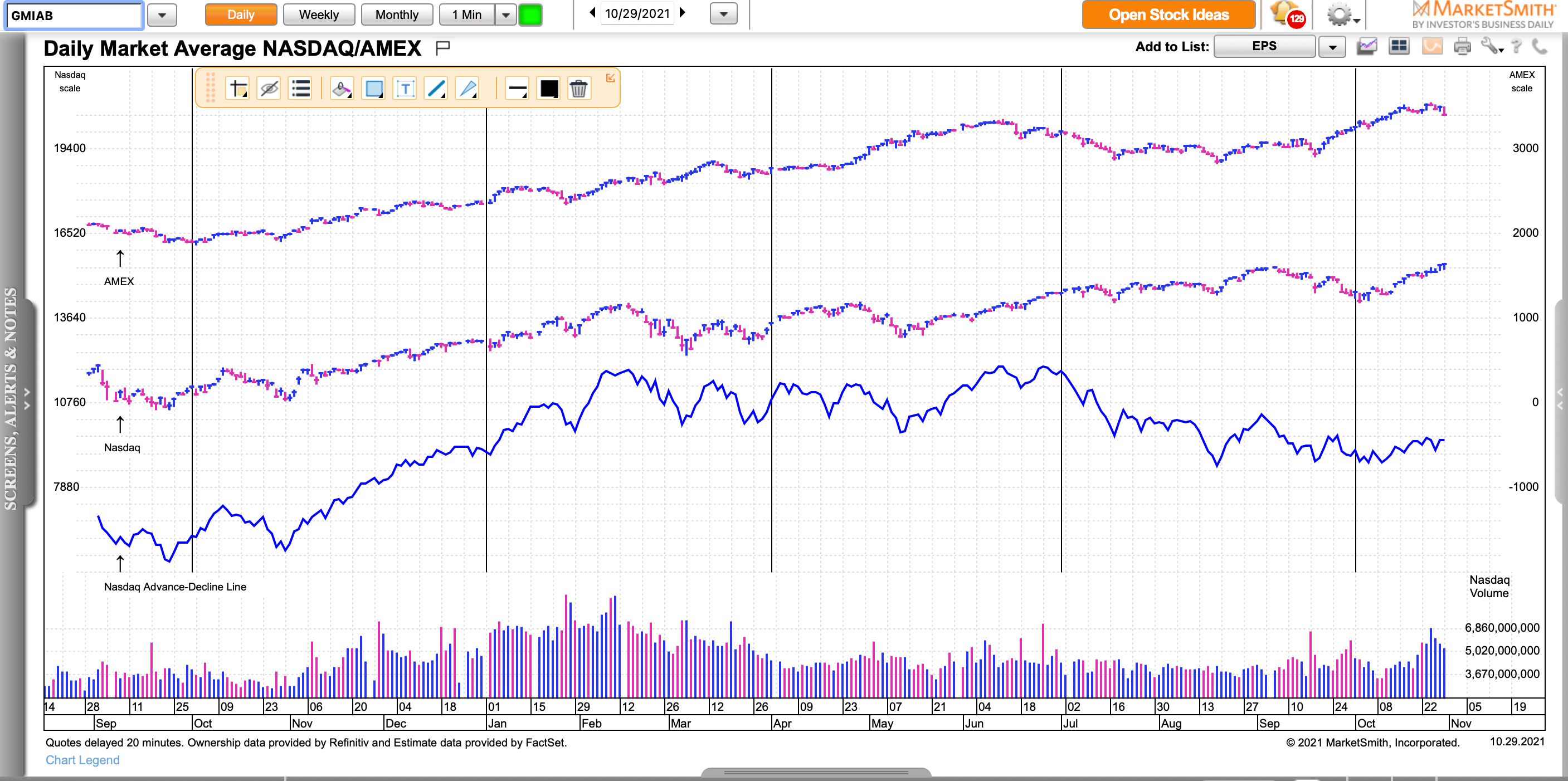 Thank you again for the feedback!
Regards,
Marty
1 Subscribers